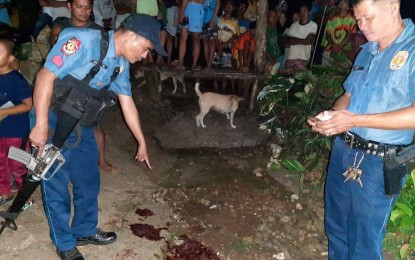 DUMAGUETE CITY – Police investigators in Negros Oriental are looking at the possibility that the death of a radio broadcaster in the municipality of Mabinay on Sunday night is job-related or even "political" in nature.
The suspect has surrendered to the police.
Lt. Col. Roland Lavisto, Police Community Affairs and Development Unit (PCADU) chief of the Negros Oriental Provincial Police Office (NOPPO), told the Philippine News Agency on Monday that broadcaster Renato "Rey" Blanco was facing two libel charges and a complaint for violation of Republic Act 9262, or the law on Violence Against Women and Children.
Blanco was a radio broadcaster of Power 101.1 DYRY RFM in Mabinay town.
"Initially, a personal grudge was eyed in the death of Blanco, but further investigation showed that he was at odds with a barangay captain in Mabinay," Lavisto said in mixed English and Cebuano.
Blanco was reportedly eyeing to run against the said village chief in the coming barangay elections, he added.
The journalist went to the house of his friend, Wilbert Amada, in Barangay Himocdongon, where he was stabbed later by Amada's brother, Charlie, without provocation for a still unknown reason.
Lavisto said police investigators received information that Blanco had earlier called out the suspect on air, "challenging" him after learning that Amada had planned on stabbing him.
The suspect is now detained after he voluntarily surrendered to the police.
Lavisto said the NOPPO has received orders from higher headquarters to conduct a thorough investigation on the death of Blanco, the fourth media practitioner in Negros Oriental to be killed in recent years.
The Presidential Task Force on Media Security has condemned the killing of Blanco and assured the family of "swift justice" for the victim. (PNA)