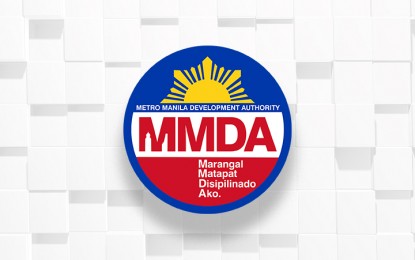 MANILA – The Metropolitan Manila Development Authority (MMDA) has advised the public to expect traffic disruptions on some major roads and minor streets next week for the 55th Asian Development Bank (ADB) Annual Meeting.
In an advisory on Monday, MMDA acting chair Carlo Dimayuga III said at least 300 delegates from ADB member economies are expected to attend the event at the institution's headquarters in Ortigas Center, Mandaluyong City from Sept. 26 to 30.
"No roads will be closed for the five-day meeting but motorists may expect traffic disruptions at the Ortigas area and other affected routes," Dimayuga said.
Occasional traffic disruptions may also occur along Epifanio de los Santos Avenue (EDSA) from Magallanes to Ortigas, Julia Vargas, ADB Avenue, San Miguel Avenue, Guadix Drive, Bank Drive, and Saint Francis Street.
"An ADB Special Lane along Saint Francis and Bank Drive will be set up to give way to the delegates' convoy on Sept. 28 and 29," he said.
On EDSA, the delegates' convoy may use the inner lane or the EDSA Busway from Guadalupe to Ortigas.
To help address these expected traffic disruptions, around 500 MMDA personnel led by members of the Task Force Traffic Management will be deployed along the ADB-dedicated routes for the "seamless movement of delegates" from the airport to hotels, venues, and other engagement areas "at the least inconvenience to the general public."
"MMDA traffic enforcers will be deployed along the route of the convoy transporting the delegates. MMDA Road Emergency Group, in coordination with the Office of the Civil Defense, Department of Health, Bureau of Fire Protection, will also be on standby to provide emergency assistance," he said.
In addition, traffic personnel from the Philippine National Police, Mandaluyong, and Pasig local government units, and the security forces of the Ortigas Center will also control traffic along ADB routes.
On May 5 this year, the ADB Board of Governors approved the 2021 financial statements and net income allocation during the first of two stages of the bank's 55th annual meeting.
The meeting was split into two stages due to the challenges of the coronavirus pandemic.
The ADB, established in 1966 and owned by 68 member economies, aims to achieve a "prosperous, inclusive, resilient, and sustainable" Asia Pacific region while sustaining efforts to eradicate extreme poverty. (PNA)