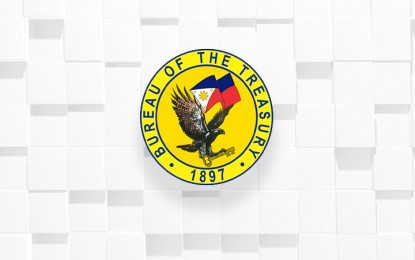 MANILA – The Bureau of the Treasury (BTr) again rejected bids for the three- and 12-month Treasury bills (T-bills) due to high rate demand from investors.
However, it partially awarded the 182-day paper for PHP3.162 billion, from the volume offering of PHP5 billion, even with the rate uptick to 3.810 percent from 3.634 percent during the auction on September 12.
Had the auction committee awarded in full the 91-day and 364-day papers, their average rates would have risen to 3.912 percent and 4.890 percent, respectively.
Rate of the 91-day paper when it was last awarded on September 5 was at 2.318 percent while average rate of the one-year paper stood at 3.782 percent during the auction on August 22.
All these tenors were offered for PHP5 billion. Total bids for the three-month securities reached PHP5.965 billion while it totaled PHP3.2 billion for the one-year paper.
"Market (is) asking for higher rates as Fed (Federal Reserve) is expected to deliver another large rate hike, even a full percentage point, (since it is) determined to quell inflation," National Treasurer Rosalia de Leon said in a statement.
The Federal Open Market Committee is scheduled to have its two-day meeting on September 20 and 21 and it is widely expected to deliver another aggressive rate hike as United States' inflation rate remains elevated.
Consumer price index in the US decelerated to 8.3 percent in August from month-ago's 8.5 percent, the second time it slowed down after hitting 9.1 percent in June and the highest since November 1981. (PNA)