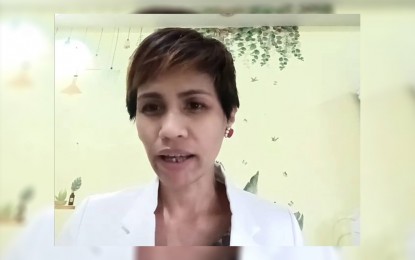 SAN JOSE DE BUENAVISTA, Antique – Learners who eat in schools should be fed with healthy foods to prevent obesity or children developing fatty liver and diabetes.
"We have several cases already of children who are suffering from obesity, fatty liver and diabetes at a very young age. We are urging parents and school canteen cooks to prepare fruits and vegetables that are healthy for them," said Dr. Elaine Veñegas, internist and lifestyle medicine specialist, during a virtual press conference on Monday.
She said parents and cooks in school canteens are encouraged to prepare healthy, particularly plant-based food.
While she has no available figure on the number of children who have been suffering from non-communicable diseases in the province, she said cases could start as early as nine years old.
With face-to-face classes, she said parents at times are in hurry to prepare the lunch of their children and find processed food such as hotdog to be the easiest.
"Parents need to really take effort to prepare healthy food for their children," she said.
This is, likewise, true in canteens that serve processed and salty food to learners.
For children who are picky in eating fruits and vegetables, Veñegas said parents have to be creative enough in cooking and food preparation.
"Let your children adjust with the food for it really takes a process," she said.
Aside from introducing children to fruits and vegetables, parents also have to encourage their children to exercise.
"With the advent of the gadget, children rarely now go out to play outdoor," Veñegas said.
She said that children should also have to be encouraged to exercise and not be sedentary.
The Antique Medical Society (AMS), of which Veñegas is a member, promotes healthy lifestyle as it celebrates the "Medicine Week" on Sept. 18 to 25. (PNA)