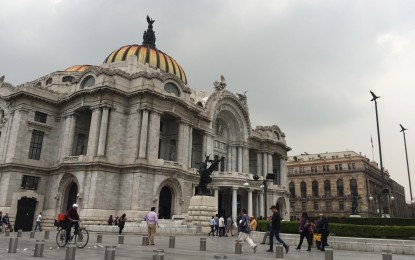 MANILA – No Filipino was hurt in the magnitude 7.6 earthquake that struck Mexico on Sept. 19, the Department of Foreign Affairs said Tuesday.
"(The Philippine Embassy in) Mexico verbally informed that there are no Filipino casualty from the earthquake. We have some 1,200 Filipinos in Mexico, 800 of whom are in Mexico City," DFA spokesperson Ma. Teresita Daza said.
The earthquake's epicenter was located 37 kilometers southeast of Aquila, near the boundary of Colima and Michoacan states, and is around four hours by travel away from Mexico City.
One person was killed in Manzanillo in Colima after a wall collapsed at a store, according to reports.
The tremor rocked Mexico coincidentally on the same day two previous deadly quakes hit the country, one in Sept. 19, 1985 and the other in 2017. (PNA)