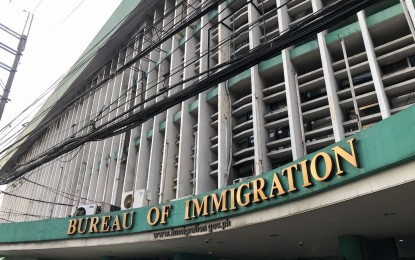 MANILA – Bureau of Immigration (BI) frontline personnel have been ordered to tighten the screening of foreigners from Cambodia and Vietnam.
Immigration Commissioner Norman Tansingco issued the directive on Tuesday amid reports from local law enforcement agencies of an uptick in kidnappings and extortion activities from syndicates hailing from these southeast Asian countries.
He instructed immigration officers at the Ninoy Aquino International Airport (NAIA) to immediately refer for secondary inspection foreign nationals who have a doubtful purpose of travel to the country.
"This is how immigration works. We look at arrival trends and look for patterns. Our partnership with other law enforcement agencies allows us to see whether there is a need to tighten measures on certain types of travelers," he added.
Tansingco conducted ocular inspections at the bureau's frontline operations at the NAIA on Tuesday.
This comes in the wake of a Senate inquiry on reported kidnapping incidents, including those involving foreign workers of Philippine Offshore Gaming Operators (POGOs).
The BI chief also noted that the BI's endeavor to implement the advanced passenger information system would allow them to better look at the trends and implement measures for border security. (PNA)