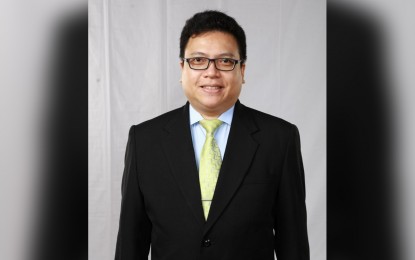 MANILA – The expected improvement of the country's balance of payment (BOP) position in the coming months can boost the peso, an economist said.
The Bangko Sentral ng Pilipinas (BSP) on Monday reported the decline in the deficit of the BOP position, which is the summary of a country's total transactions with the rest of the world in a given period, last August to USD572 million, the smallest in the last four months.
In a report, Rizal Commercial Banking Corporation chief economist Michael Ricafort said while the BOP deficit has declined, it is a reversal from the USD1.044 billion surplus in the same period in 2021, which is traced partly to the increase in trade deficit due to higher oil prices and net repayments for foreign debt.
He forecasts the BOP position to continue improving in the coming months given the resiliency of structural dollar inflows, such as remittances from overseas Filipino workers, revenues of the business process outsourcing (BPO) sector, higher foreign investment inflows, and increase in tourism receipts.
Ricafort said the continued push for vaccination against the coronavirus disease 2019 (Covid-19) both here and abroad could also help as this would support the economies' recovery.
"Going forward, any improvement in BOP data and in GIR (gross international reserves) data for the coming months could help provide greater cushion/support/buffer for the peso exchange rate vs. the US dollar especially vs. any speculative attacks," he added.
To date, the peso is trading at 57-level against the US dollar and has even posted several all-time lows recently due to continued strengthening of the greenback given the sustained rise in the Federal Reserve's key rates.
The local currency started the year at 51-level against the greenback.
Monetary authorities said while the peso has depreciated against the US dollar, its average to date remains within the government's 51 to 53 level against the US dollar. (PNA)