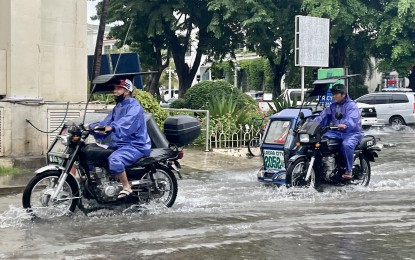 LAOAG CITY – Members of the Sangguniang Panlungsod of Laoag have approved the proposed increase in the minimum fare for tricycle and horse-drawn carriage (kalesa) in this city.
City Councilor Jayson Perera confirmed this on Tuesday, saying the fare increase follows the matrix under City Ordinance No. 2022-017, increasing the minimum fare to PHP15 from PHP11 per passenger for the first kilometer, and PHP3 for the second to fourth kilometers, and PHP5 for the fifth kilometer and thereafter.
According to Perera, "this is a win-win solution for parents, students, and trike/kalesa drivers and operators" following a long discussion about the issue.
As the province has remained under coronavirus disease 2019 (Covid-19) Alert Level 1 quarantine status, the seating capacity for tricycles has also reverted to a maximum of three passengers with no back seat passenger.
Except for graduate school students, learners in the primary, secondary, and tertiary levels, as well as senior citizens and persons with disabilities will also continue to enjoy a 20-percent discount on the regular fare as mandated by law.
As approved by the City Council, the basic fare can also be lowered to PHP10 for each passenger who is 12 years old and below as long as there are a total of three passengers going to the same destination.
However, the effectivity of the measure is still pending subject to the final approval of Laoag City Mayor Michael Keon and publication of the document in a newspaper of general circulation.
Earlier, tricycle drivers and operators in this city proposed to increase the basic fare to PHP20 per passenger due to the global oil price hike. But for the benefit of the marginalized earners who commute daily, the basic fare has been adjusted to PHP15 to ensure they still have the remaining budget for food. (PNA)