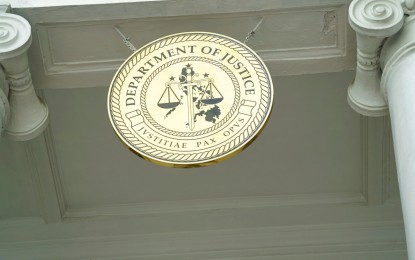 MANILA – The judiciary has always enjoyed the support of the Senate and will continue to do so in recognition of its critical role.
Senator Sonny Angara, chair of the Committee on Finance, assured during Tuesday's hearing that he will push for the approval of the PHP26.68 billion proposed budget of the Department of Justice (DOJ) and its attached agencies.
"It is important that we continuously find ways to improve our justice system, particularly in the resolution of cases," Angara said. "Rest assured, we will do our best to approve your budget given the importance of your work."
Covered by the DOJ's proposed budget, more than a billion higher than the PHP25.24 billion this year, are the Office of the Secretary, Bureau of Immigration, National Bureau of Investigation, Bureau of Corrections, Parole and Probation Administration, Land Registration Authority, Office of the Government Corporate Counsel, Office of the Solicitor General, Presidential Commission on Good Government, Public Attorney's Office and Office for Alternative Dispute Resolution.
On the other hand, Supreme Court Administrator Raul Villanueva told the committee that under the 2023 National Expenditure Program, they are proposing a budget of PHP52.72 billion, together with the lower courts, Court of Appeals, Sandiganbayan, Court of Tax Appeals, and the Presidential Electoral Tribunal.
Angara said the Senate has consistently increased the budget of the judiciary over the years, particularly since 2019 when he took over as the chairperson of the Committee on Finance.
"The Senate will continue to prioritize the requirements of the judiciary as a co-equal branch of government and in recognition of the critical role performed by the courts in our society," he said. (PNA)