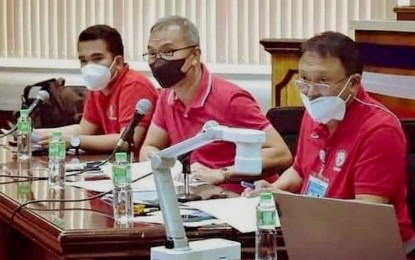 DUMAGUETE CITY – The City Disaster Risk Reduction and Management Council (DRRMC) here has approved the allotment of more than PHP50 million for various projects for disaster response and rehabilitation next year.
Councilor Rey Lyndon Lawas, Deputy Mayor for Public Safety, told the Philippine News Agency on Tuesday that he presided over the meeting on Monday to discuss the allocation to be taken from the city's 5 percent Local Disaster Risk Reduction and Management Fund (LDRRMF).
"One of the priority projects for next year's implementation is the construction and rehabilitation of structures, such as canals, to address the perennial flooding problem in Barangays Banilad and Mangnao," he said. "This is part of Mayor Felipe Antonio Remollo's assurance to continue to find ways to address the city's flooding problems."
The project, costing PHP12 million, will define waterways in the two barangays and in the adjacent village of Bajumpandan, Lawas said.
Barangay Bajumpandan was included in the drainage system project because of a creek which is the source of the flooding downstream down to the highway, he added.
Lawas said last year, the city had also initially allocated PHP25 million for the flooding problem in Banilad and Mangnao which has persisted for more than a decade.
Other projects and activities to be funded by the LDRRMF are the construction/rehabilitation of shoreline protection structures in Poblacion 1 in the amount of PHP4 million; implementation of preventive measures against dengue, avian flu, swine flu, Covid-19, emerging infectious diseases, and other communicable diseases at PHP8.5 million; and purchase of preparedness and rescue equipment at PHP2.3 million, a media release said.
Also included are various training, simulations, and information education campaigns for first responders and other sectors at PHP4.4 million; accidental insurance for first responders and volunteers at PHP200,000 and other expenditures for disaster preparedness, rehabilitation, response, and recovery.
Of the PHP50.3-million LDRRM fund for 2023, 70 percent or PHP35.2 million was allocated for pre-disaster prevention activities while 30 percent or PHP15.1 million was earmarked for Quick Response Fund relief and recovery when actual disaster or calamity occurs. (PNA)