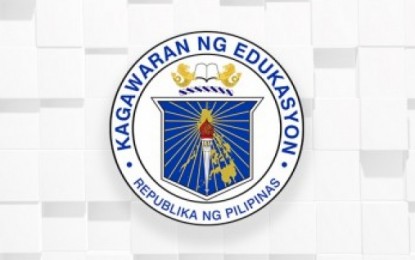 DAGUPAN CITY – Nineteen teaching and non-teaching personnel from the six schools divisions in the province of Pangasinan will receive the coveted Gawad Lam-ang award in the 2022 Regional Search for Outstanding Personnel of the Department of Education (DepEd).
The Gawad Lam-ang aims to recognize and reward the best performing DepEd personnel – supervisors, school heads, teachers, and non-teaching personnel– who have exhibited exemplary behavior, innovative ideas, superior accomplishments, heroic deeds, genuine public service, and meritorious personal advocacies that greatly contribute to the quality and efficient public service."
"My heart shouts with joy and praise after receiving the good news. I am deeply honored to be recognized as Gawad Lam-Ang Most Outstanding Master Teacher 1 in the entire region. Honestly speaking, I still can't believe it! But all of the hard work now paid off. Those experiences were all worth it! Thanks to all the people who in one way or another have helped me finish the race with flying colors," said Dennis Solis, one of the awardees, in his Facebook post.
Solis, an English teacher at the Dagupan City National High School (DCNHS)–Junior High School, in an interview Tuesday, thanked DCNHS principal Medarlo de Leon and English Department head Connie David for encouraging him to join the search.
In his eight years in the service, Solis has shown a remarkable brand of leadership style and skills, according to his colleagues.
His competence and excellence were shown as he kept his record of winnings, exemplary project innovations, commendable research, and admirable contributions to the development of students' academic performances, they added.
There are 40 awardees in the four categories with 10 in each category: Outstanding Supervisors, Outstanding School Heads, Outstanding Teaching Personnel, and Outstanding Non-Teaching Personnel.
The 19 awardees from Pangasinan for Outstanding Supervisors are Almera Zarate of Urdaneta City School, Wilma Carrera (Pangasinan I); Outstanding School Heads -George Marvin Indon (Pangasinan II), Arlyn Mendoza (San Carlos City), Lea Cagayan (Pangasinan II), Alvin Poquiz (San Carlos City), Marino Toreno (Pangasinan I), and Romela Montemayor (Urdaneta City).
Under the Outstanding Teaching Personnel category, the awardees are Rosemarie Gonzales of Pangasinan I), Analyn Tulagan (San Carlos City), Marlito Austria (San Carlos City), Dennis Solis (Dagupan City), and Angela Quinto (Pangasinan I); Outstanding Non-Teaching Personnel –Roldan Eden (San Carlos City), Joefrey Gamata (Pangasinan I), Diana Marie Oiguan (Alaminos City), Lord Lawrence Suyat (Urdaneta City), Rodrigo Lopez Jr. (Pangasinan I), and Resnard Resngit (San Carlos City).
The awardees will receive plaques of recognition and cash prize while the non-winner regional finalists will get certificates of recognition.
The awarding ceremonies will be held at the Sison auditorium in Lingayen this Oct. 3.
It coincides with the celebration of World Teachers' Day. (PNA)