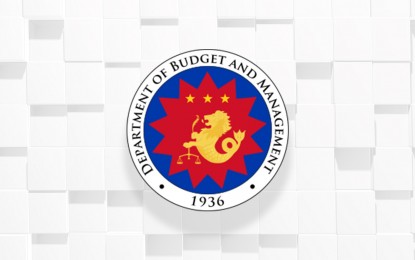 MANILA – The Department of Budget and Management (DBM) has sought the help of the Department of the Interior and Local Government (DILG) and the National Bureau of Investigation (NBI) to track the people using the agency's name for fraudulent solicitation schemes.
Budget Secretary Amenah Pangandaman already coordinated with the DILG and NBI to put a stop to the reported fake solicitation activities of people posing as DBM personnel, the agency said in a press statement on Wednesday.
Pangandaman asked DILG Secretary Benjamin Abalos Jr. to warn local government units (LGUs) against unauthorized solicitation of unscrupulous individuals or organized groups asking for money in the guise of faster release of funds for programs and projects.
"These scammers would draft documents and would ask local chief executives to sign their fake requests, identify contractors, and ask for money in exchange for the supposed expedited release of funds for certain programs and projects," the department said.
The DBM reiterated its warning to local chief executives not to fall prey to scammers who are soliciting under the false pretense of immediate release of LGUs' Local Government Support Fund (LGSF).
"The Budget Chief requested the help of the DILG to inform the public against dealing with individuals representing themselves to be officials or personnel of the DBM, as well as those acting as middlemen to earn or solicit money for the false guarantee of the expedited release of Local Government Support Fund-Financial Assistance under the General Appropriations Act," it said.
Pangandaman also asked the NBI to conduct an investigation against the fraudsters and hold them accountable for their criminal activities.
She also assured the NBI of the DBM's full cooperation, including providing leads relative to the unlawful scheme.
Pangandaman made the latest move, as she vowed that the DBM would continue protecting the public interest and the country's coffers.
"Muli po kaming nananawagan sa ating mga kababayan na makipag-transact lamang po sa official channels ng DBM (We renew our call on our fellow countrymen to transact only to the DBM's officials channels). Rest assured that the DBM will exert all efforts and employ the fullest extent of the law to identify, apprehend, and file charges against these deceitful individuals," she said.
The DBM earlier encouraged the public to report similar fraudulent activities through (02) 735-4847.
The agency assured that callers' identities will be kept confidential. (PNA)