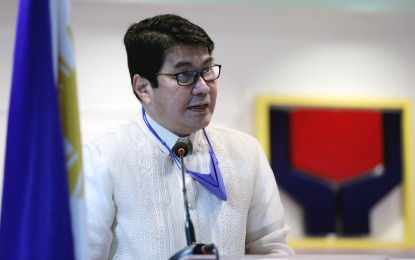 MANILA – Department of Social Welfare and Development (DSWD) Secretary Erwin Tulfo on Wednesday advised the agency's personnel to be more vigilant against unscrupulous individuals taking advantage of government programs and services intended for supposed beneficiaries.
This, after a man was arrested in an entrapment on Sept. 16 for allegedly using a fake ID and submitting falsified documents in availing of medical assistance under the Assistance to Individuals in Crisis Situation (AICS).
The suspect Jeremiah Sarment, who is now under police custody, used different names and identification cards to claim medical assistance which is supported by several medical papers from a government hospital showing his claim of an alleged ailment.
Upon verification of his identity by a DSWD employee, the suspect used a fake name, Alexander Diaz Bartolo, and has claimed several medical assistance from the DSWD Central Office and Field Office-National Capital Region.
The suspect, who was charged with estafa (swindling) under Article 315 (2a) of the Revised Penal Code, as amended by Republic Act No. 10951, is now temporarily detained at the Batasan Police Station in Quezon City.
Upon assumption as head of the DSWD, Tulfo vowed that he will go after unqualified individuals who take advantage of the government's aid programs.
He also said the agency will continue to work with the authorities, specifically the Philippine National Police, to put an end to these illegal activities to ensure that only rightful beneficiaries will receive government aid. (PNA)