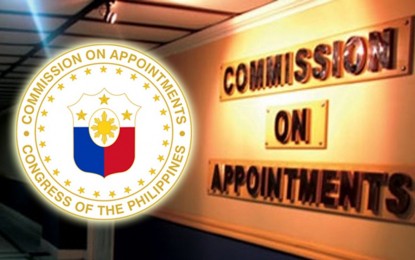 MANILA – The Commission on Appointments (CA) confirmed on Wednesday the appointments of Voltaire Mauricio as chief of mission class II, Mylene Garcia-Albano as ambassador extraordinary and plenipotentiary to Japan, Val Roque as career minister, and 50 officials of the Armed Forces of the Philippines (AFP).
As the chairperson of the CA Committee on Foreign Affairs, Senator Jinggoy Estrada cited Mauricio as an asset in the good relations between the Philippines and Japan.
Estrada also said Albano, who did extensive work and has rich experience in both the private and the government sectors, is the first female Philippine ambassador to Japan.
Meanwhile, the lawmaker gave his trust to Roque who has been successful in handling resolutions to various cases of overseas Filipino workers in distress and victims of human trafficking.
Roque, who is currently in London, attended the deliberation and confirmation of his appointment virtually.
Being one of the CA members, Senate Pro Tempore Loren Legarda co-sponsored the confirmation of the promotion of 50 officials of the AFP.
"Their presence in this chamber does not only validate that they are fit and qualified as they rise in the ranks of AFP organization but also a manifestation of their loyalty to our flag as faithful defenders and movers of the democracy all these years," Legarda said in her manifestation.
The AFP promotees were composed of a major general, 11 brigadier generals, and 38 colonels from the Philippine Army, Philippine Airforce, and Philippine Navy. (PNA)