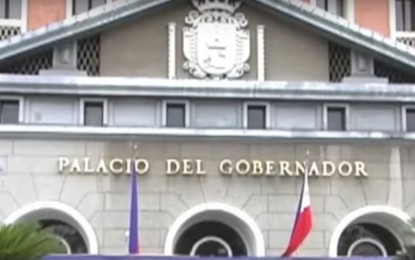 MANILA – The Commission on Elections (Comelec) has moved to next week the start of printing of the over 91 million ballots to be used in the Dec. 5 Barangay and Sangguniang Kabataan Elections (BSKE), which was originally scheduled on Wednesday.
Acting Comelec spokesperson John Rex Laudiangco said they have to revise the memorandum of agreement with the National Printing Office (NPO) for the activity, postponing the printing process.
"We revised our MOA with NPO on two factors that they offered to Comelec: 1. Inclusion of the additional security feature of ascending serialized numbers free of charge and at no additional cost to the Comelec; and 2. NPO is offering the provision of warehousing and warehousing services for the ballots instead of us procuring it via competitive public bidding," he said in a message to reporters.
Laudiangco added that the arrangement will be a government agency-to-government agency procurement, where the government and the commission will be able to save money.
"Since the ballots will no longer be transported to another warehouse and the funds will stay with the government," he said.
A total of 67,061,585 ballots will be printed for village voters and another 24,457,363 ballots for youth voters.
Laudiangco, meanwhile, said the NPO is preparing three machines for the printing of the ballots and other accountable forms.
"They have three machines and the output is 1 million ballots a day. We think that the ballots to be used can be completed within 30 days. Including verification and accountable forms, (the printing) will be completed in 45 days. That's 45 days, including deployment planning. In case the postponement does not go through, we can say that we are ready to hold the elections," he added.
He also said they are also ready for the procurement of supplies such as indelible ink, ballpens and folders.
"Competitive public biddings have ended. The awardings are just being delayed to make way in case the BSKE is postponed. But in our timeline, by mid-October it should be really ready because we will continue the procurement... It will all be finished by October," Laudiangco said.
The House of Representatives on Tuesday approved on third and final reading the measure resetting the BSKE to December 2023.
The Senate is currently deliberating its version of the measure. (PNA)