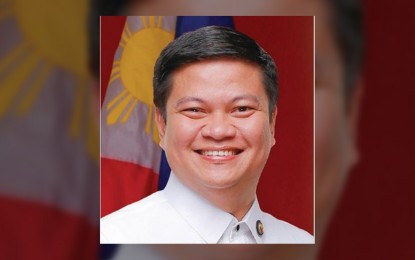 MANILA – A ranking lawmaker on Thursday said the House of Representatives will give its full and undivided attention to the approval of the PHP5.268-trillion National Expenditure Program (NEP) for 2023, following the passage of two non-budget measures deemed as urgent by the chamber's leadership and the Marcos administration.
House Majority Leader Manuel Jose Dalipe made the statement following Tuesday's third reading approval of House Bill 4673 which seeks to defer the Barangay and Sangguniang Kabataan Elections for one year.
On Monday, the chamber also passed House Bill 14, seeking to mandate the registration of all postpaid and prepaid mobile phone subscriber identity module (SIM) cards to lessen mobile phone-enabled criminal activities.
The House also passed on second reading House Bill 4125 or the proposed Ease of Paying Taxes Act, aimed at simplifying the process of tax payments.
Dalipe said the House is committed to finishing the sponsorship and floor debates by Sept. 28 and approving the spending bill on Sept. 30.
Already terminated for plenary debates are the budget proposals for the following government agencies: Office of the Ombudsman; Mindanao Development Authority; Anti-Red Tape Authority; Commission on Elections; Commission on Human Rights, including Human Rights Violation Victims' Memorial Commission; Department of Science and Technology, including Attached Agencies; Department of Justice, including Attached Agencies; Philippine Space Agency; Film Development Council of the Philippines; Optical Media Board; Philippine Racing Commission;
Civil Service Commission, including Career Service Executive Board; Southern Philippines Development Authority; Development Academy of the Philippines; Cultural Center of the Philippines; Zamboanga City Special Economic Zone Authority; Cagayan Economic Zone Authority; Subic Bay Metropolitan Authority; Authority of the Freeport Area of Bataan; Climate Change Commission; Philippine Center for Economic Development; Games and Amusement Board; Philippine Sports Commission;
Bases Conversion and Development Authority; Commission on Filipinos Overseas; National Commission for Culture and the Arts; National Historical Commission of the Philippines; National Library of the Philippines; National Archives of the Philippines; Commission on the Filipino Language; Philippine Competition Commission; Commission on Higher Education; State Universities and Colleges (NCR, Regions I to CARAGA Region, CAR, BARMM); and the Movie and Television Review and Classification Board.
"The rate of progress in the approval of the budget proposals of each government department has been very satisfactory and is within the timeline set by the House Committee on Rules and without any hitches," the Zamboanga City lawmaker said.
He added that the House is expected to terminate the floor debates and make way for the period of amendments on Sept. 28.
"We can work until the wee hours if needed. We want to expedite the approval of the NEP so that we can also attend to the other equally important measures. We have other priority bills which we intend to pass during the 19th Congress," Dalipe said. (PNA)