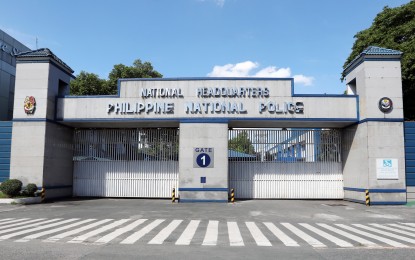 MANILA – The Philippine National Police (PNP) on Thursday said it is working to fix the glitch it encountered in the consolidation of three systems used in the registration of firearms of licensed holders.
In a radio interview, PNP Firearms and Explosives Office (FEO) chief Col. Paul Kenneth Lucas said the measure aims to integrate three different systems used by their office for the purpose into a single system.
"The first system was developed sometime in 2004, the second system was developed in 2008 and the third system was developed in 2017. We want to streamline the process, hence the migration of data to these systems. If you have noticed, our system went offline. This is why we went offline. Now, we had a system glitch," he said in a mix of English and Filipino.
Information technology (IT) personnel working on the project found out that old registration data were also migrated into the system, which resulted in double entries.
There were also instances where firearms registered to new owners appeared again on the records of their old owners while some gun owners saw an increase in the number of firearms registered under their names.
"As of 6 a.m. today (Thursday), according to our IT experts, they have fixed 90 percent. There is a remaining 10 percent that has to be fixed. They will work on it tonight. Hopefully, tomorrow it will be all fixed," Lucas said.
The FEO chief said there are 1,700 individuals who have a License To Own and Possess Firearms (LTOPF) while more than 700 juridical entities such as security agencies are registered with their system.
Some 2.3 million firearms are registered with the FEO while another 1.7 million firearms are unregistered.
Lucas said the unlicensed firearms cover those whose gun owners were deceased or too old to renew their licenses. (PNA)