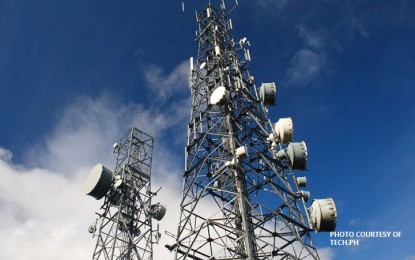 BAGUIO CITY – The city government is probing the alleged unauthorized erection of cellular towers in privately owned structures within residential areas.
In an interview Thursday, city council information officer Jordan Habbiling said the body has initiated a forum in response to a petition of residents of Barangay Gibraltar over the presence of a cellular tower in their area.
During the forum, it was revealed that the antenna tower is in a high-density residential area as classified by the City Planning and Development Office (CPDO) which is allowed only in areas classified as utility zones.
He said the tower is for the use of the DITO Telecommunity Corp. (DITO) which was also found to have not obtained a location clearance before constructing the cellular tower.
The city government requires a clearance for the construction of cellular towers to ensure compliance with its zoning guidelines.
Habbiling said the petition came with a request to investigate whether DITO had secured the necessary clearance and permission from the concerned offices.
A zoning clearance is issued upon completion of the required document which includes a zoning exemption with an affidavit of non-objection of the adjacent property owners to the proposed project and the result of the barangay public consultation of the proposed project or a barangay resolution endorsing it.
He added that the record from the City Building Office shows that the residential structure where the cellular tower was erected is neither covered by a building permit nor by a tax declaration.
Similar letters from residents of Upper Pinget and Bakakeng Central were also received by the city, expressing opposition to the construction of cellular towers by DITO in their areas.
Prof. Agnette Peralta, a former director of the Center for Device Regulation, Radiation Health and Research (CDRRHR) of the Food and Drug Administration, earlier said a safety evaluation should be done before the construction or installation of a cellular tower to assure the safety of the community.
"The radiofrequency radiation safety evaluation done by the office is one of the documents required by government agencies and by the local government unit for the putting up of facilities emitting radiofrequency radiation such as a cellular site. If the facility complies with the limits set by the Department of Health, then there is no cause for alarm," Peralta said. (PNA)