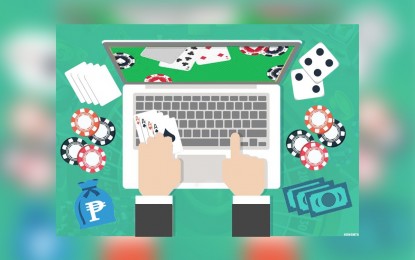 MANILA – Senate Minority Leader Aquilino Pimentel III said on Thursday a measure proposing to absolutely ban the Philippine Offshore Gaming Operators (POGOs) will have divided views among senators.
But, he noted that if the measure is proposing a reform to the current POGO system, it will have overwhelming support from the Senate.
"There is an overwhelming support for a change in the existing policy, and a change in the existing rules and regulations, as well as a change in the existing attitude in law enforcement," Pimentel said in an interview with CNN Philippines.
He, however, said he wants POGO to be totally banned in the country.
"The problem is in the enforcement of a policy, which is so elaborate, andaming mga (there are so many) conditions or special provisions. May (There are) legal POGOs, may (there are) illegal POGOs. Ang (The) crimes hindi na natin alam kung (we don't know if it's) committed ba yan by first, aliens who are here because of legal POGOs or they are here because of illegal POGOs," Pimentel said.
This is the reason, he said, why law enforcers are struggling to prevent POGO-related crimes.
The lawmaker also called on the Chinese government not to scare their own countrymen of being arrested when they go home after working in a POGO.
This came after other senators were alarmed by the higher number of POGO-related crimes happening in the country.
The Chinese government recently vowed to strengthen its cooperation with the Philippine government in enforcing the law on POGO-related crimes.
Chinese Ambassador to the Philippines Huang Xilian said the Chinese government "firmly" opposes gambling and takes tough measures to combat it. (PNA)