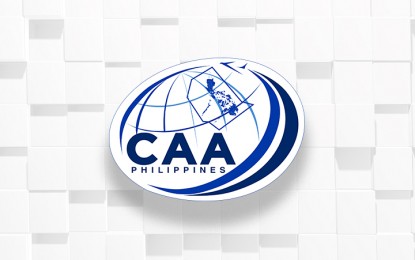 MANILA – The Civil Aviation Authority of the Philippines (CAAP) no longer requires flight and cabin crew members to undergo facility-based quarantine as part of its updated coronavirus disease 2019 (Covid-19) health and safety protocols.
In a Facebook post on Thursday, CAAP said Memorandum Circular 024-2022 also requires flight personnel to "self-monitor" for any signs and symptoms of Covid-19.
If one of these workers tests positive for Covid-19, air operators must provide medical assistance.
"The memorandum circular supersedes M.C. No. 06-2022 and M.C. No. 07-2022," it said.
In addition, air operators are required to provide medical assessments for flight and cabin crew members with possible Covid-19 infection in accordance with the evaluation and procedure implemented by the Philippine government.
Operators are also required to ensure "strict compliance" with relevant public health regulations for airplane personnel who need to layover or transit at an outstation.
The memorandum was signed by CAAP acting Director General Capt. Manuel Antonio Tamayo on Sept. 6. (PNA)