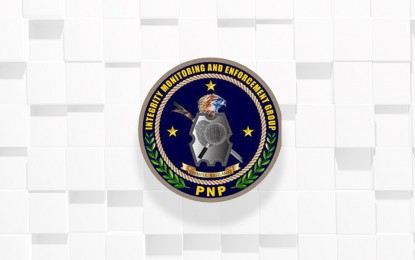 MANILA – Operatives of the Philippine National Police's (PNP) anti-scalawag unit arrested the deputy chief of police of the Balayan Municipal Police Station in Batangas for extorting money from a resident whom he accused of operating the illegal numbers game "loteng".
In a statement Friday, Integrity Monitoring and Enforcement Group (IMEG) chief Brig. Gen. Warren de Leon said Capt. Ruben Marilag was arrested in an operation at around 5 p.m. Thursday in front of a bank near their station by the IMEG Field Unit and local police.
"The operation stemmed from a complaint lodged against him for coercing and intimidating the complainant/victim into paying a weekly payola for the victim's 'loteng' operation. Accordingly, the said 'loteng' operation had already been stopped since March of 2021 when the victim was diagnosed with stage three colon cancer. Despite this, the suspect insists that the victim must pay for his weekly payola amounting to PHP2,000," de Leon said.
Recovered pieces of evidence were boodle money, the suspect's service firearm with a magazine containing 14 live ammunition, an inside holster, smartphones, a cap with artificial hair and a wallet containing cash, and the suspect's PNP ID.
The suspect is now under the custody of IMEG Headquarters at Camp Crame, Quezon City for investigation and proper disposition.
Marilag is the fifth active PNP personnel and the second police official arrested by the IMEG in its crackdown against scalawags since de Leon was designated as IMEG director on Aug. 8. (PNA)