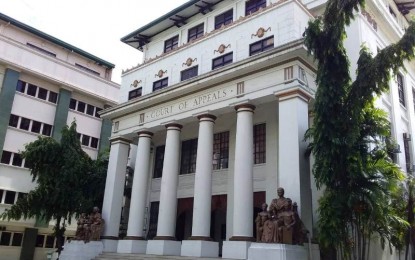 MANILA – The Court of Appeals (CA) affirmed the six-year jail sentence of a man who assumed the identity of his dead relative, a lawyer, and even appeared before the court.
In a resolution dated September 19, the CA Sixth Division dismissed the motion for reconsideration filed by Pedro Pequero, found guilty of illegally using an alias, using a fictitious name, usurpation of authority for assuming the identity and name of the late Epafrodito Nollora, and appearing before the court as a member of the Bar.
Aside from the jail term, the appellate court already affirmed on March 23, 2020 the decision of the Rizal Regional Trial Court Branch 69 in 2011, imposing a PHP12,000-fine on Pequero.
Court records showed that Pequero was nabbed in an entrapment operation by the National Bureau of Investigation on June 22, 2011 after he presented himself as Nollora before a Binangonan trial court.
Pequero claimed that he was wrongfully identified as Pedro Nollora Pequero but he is actually Epafrodito Nollora, without a middle name because he is an illegitimate child.
He said the "other" Epafrodito Nollora has the middle name Ariem.
Insisting he is really "Atty. Nollora", Pequero said he never knew his father and did not know he has a relative who has the same name as his.
The court said Pequero's assertion that he is a different "Atty. Epafrodito Nollora" is self-serving as court records showed there is only one person with that name in Bar records and who died on May 19, 1986. (PNA)