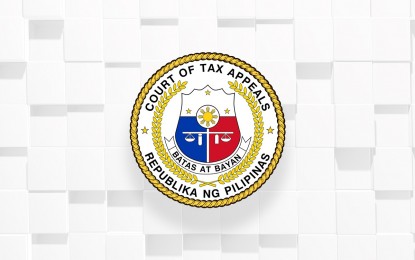 MANILA – The Court of Tax Appeals (CTA) has cleared the president of a Camarines Sur-based petrochemical firm in a PHP23.9-million tax evasion case in 2008.
The tax court acquitted Michael Cosay of Cosco Petroleum Company Inc. on September 21, ruling that the assessment is void as the examination on the company's books was made by Revenue Officer Manolito Gagalac when it was El-se Vida who was named in the letter of authority (LOA) issued by Regional Director Diosdado Mendoza.
"It simply means that the examination conducted by the BIR (Bureau of Internal Revenue) on Cosco leading to the issuance of the supposed assessment was made by a person not named in said LOA. Therefore the finding of income tax liability against Cosco on tax year 2008 is void," the court ruled.
It noted there was also no evidence by the prosecution that Cosco or its duly authorized representatives actually received the final letter of demand (FLD) sent January 2013.
The prosecution did not present a certain Jocelyn Corpuz, whom tax officers said received the communication from BIR.
Cosco's counsel said Corpuz is neither an employee of the company nor authorized to represent company and receive documents.
"All these veer towards a single conclusion. Cosco or its duly authorized representative did not actually receive the FDL, violative of its right to due process on assessment," the CTA said. (PNA)