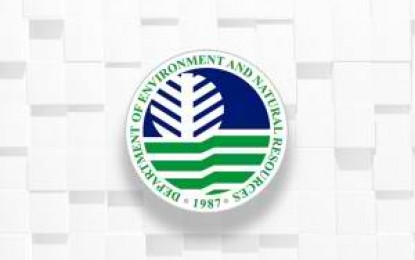 MANILA – In preparation for the observance of the National Climate Change Consciousness Week in November 2022, the Department of Environment and Natural Resources (DENR) is still accepting submission of climate change stories for the "Mga Kwentong KLIMA-likasan" recognition awards until Oct. 21, 2022.
The DENR Gender and Development Office is spearheading the recognition awards in partnership with Globe Telecom company.
The resiliency recognition awards aims to highlight the long track record and important contribution and initiatives of women and men as decision-makers, caretakers, stakeholders, experts and educators in the environment, climate change, and disaster risk reduction sectors, and even organizations and local government units.
Excluding the 1st and 2nd places, the competition contain two special categories -- Gender equality, women empowerment, and climate change award; and Digital technologies for climate change resilience awards.
The climate change stories recognition award supports the activity for the Global Good Stories Movement.
The selected entries will be officially submitted and endorsed to the international secretariat of the Good Stories Movement (GSM) in Normandy, France .
The GSM is a movement of people who share the common belief that we can change the story of the world by changing the storyline.
It aims to search for the stories of good people doing good things for the greater good of the environment worldwide.
The list of fields for the search for the good stories may include community livelihood development, integrated water resources management, coastal/upland protection, critical resilient infrastructure, climate information/disaster services, solid waste management, marine conservation, coastal governance, road sharing and non-motorized mobility, edible landscaping and food gardens, and eco-governance.
On the other hand, photos will be submitted separately. It must be landscape in jpeg format with at least 300 dpi and a maximum file size of 10 MB.
It must be sent as attachments in the google form link, together with the word file of the text/description/narrative.
Photos must also be identifiable as being taken within the community. It shall include human elements (women, men, children) in natural or candid situations. It shall also constitute the programs, activities, and/or behavior change the community is pursuing. Relatives of DENR Climate Change Service, and the DENR Gender and Development Office personnel up to the second degree of affinity are not eligible to join the contest.
Queries on contest mechanics and entries may be sent to https://tinyurl.com/MgaKwentongKLIMA-likasan2022 or thru the DENR Provincial Environment and Natural Resources Office (PENRO), or DENR regional offices. Those interested may also follow the DENR Climate Change Service Facebook page for updates and announcements. (PNA)