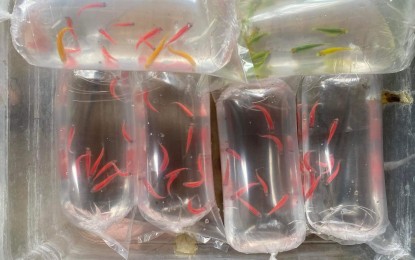 MANILA – Attachment to nature, stress reliever, mood switcher, and income are just some of the benefits of getting into ornamental fishkeeping, according to a new hobbyist.
Julius Acebron, 24, has been engrossed in ornamental fishkeeping for five months now.
In a recent interview, Acebron said that it was a long overdue goal to try raising ornamental fish since his childhood peers have been into it long before.
In a short time, he was able to raise 14 types, including Tiger Barbs, Mollies, Southern Platies, Guppies, Swordtails, Tetras, Red Cherry Shrimp, Silver Corydoras, Kuhli Loach, and Pleco (janitor fish).
"Majority ng ornamental fish ay madaling alagaan. Hindi naman ganun kahirap kasi unlike sa marine type of fish (saltwater), kailangan mo ng high-tech aquarium. Ganun din naman sa ornamental fish pero depende sa type ng fish. Ang maganda ay halos lahat or karamihan ng ornamental fish ay pwede kahit low-tech lang 'yung aquarium (Majority of ornamental fish can be easily taken care of. It's not that hard unlike the marine type/saltwater fish wherein you need [to have] high-tech aquarium, [although] it's like ornamental fish, depending on its type. The good thing is that majority of ornamental fish may be [raised] even in the low-tech aquarium)," he told the Philippine News Agency.
Upon hearing of the government's move to support the ornamental fish industry, Acebron was delighted, knowing that the market is competitive locally and abroad.
"It's great that they are now looking into the industry. If we can see, there's really a huge potential profit. The research of DA-NFRDI (Department of Agriculture-National Fisheries Research and Development Institute) is really good, especially that there are a lot of opportunities in raising ornamental fish," he said in mixed English and Filipino.
During the first ornamental fish summit on Wednesday, the NFRDI shared that the country has "approximately 8,911,879 marine ornamental fish," with value reaching as high as PHP137.17 million for the annual trade in 2019.
The freshwater ornamental fish also has a production volume of over 14.3 million, amounting to PHP145.96 million.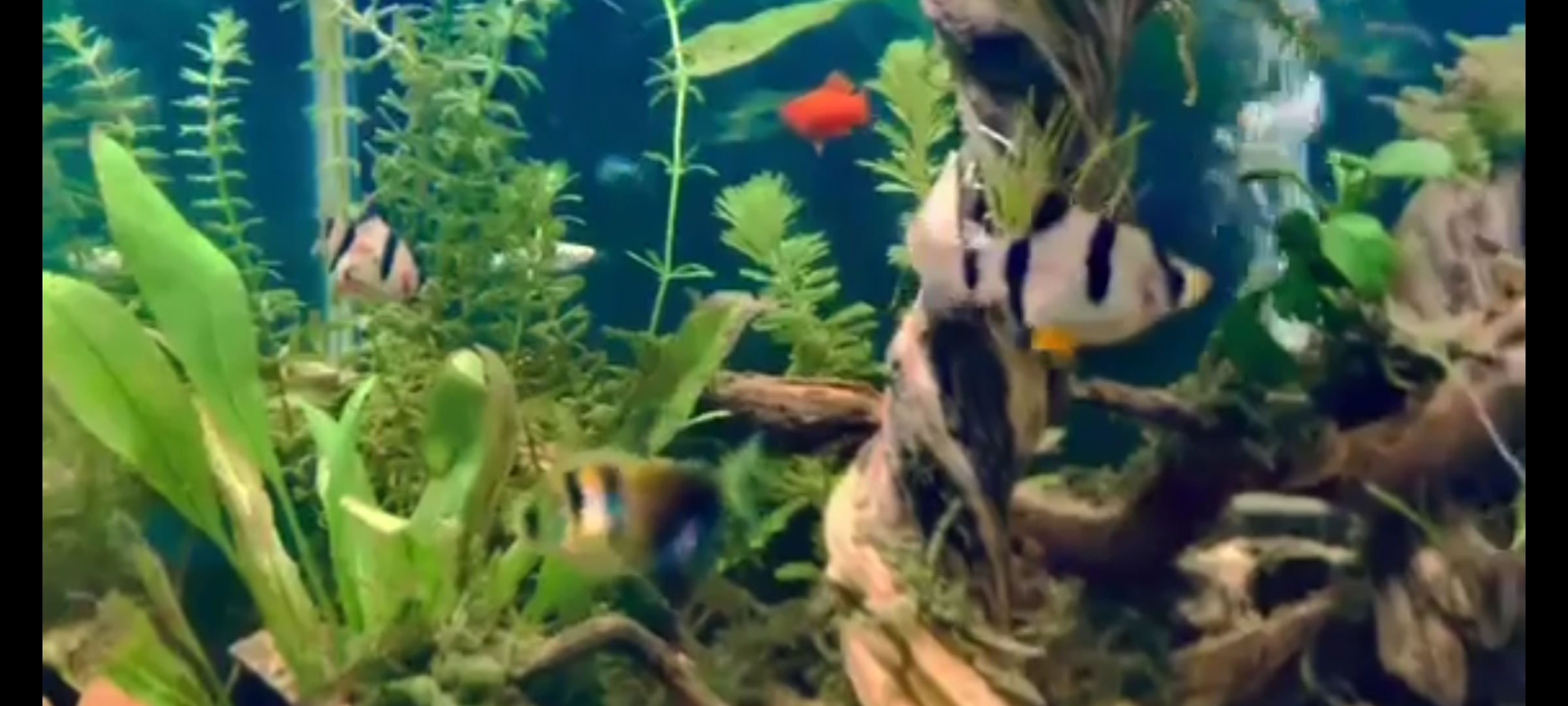 Source of income
In a speech, Department of Agriculture-NFRDI Executive Director Lilian Garcia said that it is a good opportunity for Filipinos to have an additional source of income.
"Freshwater ornamental fish farming is also very doable. It requires little investment, small spaces, and minimal management. The full-time housewives, jeepney drivers, small fisherfolk, and other ordinary people can do it. In other words, ang proyektong ito ay para din sa masa (this project is for the masses)," she said in an interview.
It holds true for 37-year-old teacher Jeffrey San Juan, who has been enjoying an additional source of income for two years now from ornamental fishkeeping.
He started with a PHP20,000 capital, which he has already recovered.
He shared that the industry is very active, especially during the lockdown season.
"Ang range naman ng kitaan, dati kasi sa pandemic, ang lakas Umabot po, mababa na po ang 15K monthly. Mababa na po 'yun, so ngayon naman po sa ngayon po bumalik na, unti-unti ng back to normal, siguro maswerte ka na (The range of income, before was very good, at least PHP15,000 monthly. Now that we are going back to normal, you're lucky to have) PHP10,000 monthly," he said in another interview.
One should have the passion to take care of different fish species "so you will not feel tired," San Juan said.
"All of my fish are [taken care of] outdoors. It's better if they are outdoors. They become stronger, adapting to the climate," he said.
He believes that once the government fully supports the industry, the Philippines might have a good hit in the international market.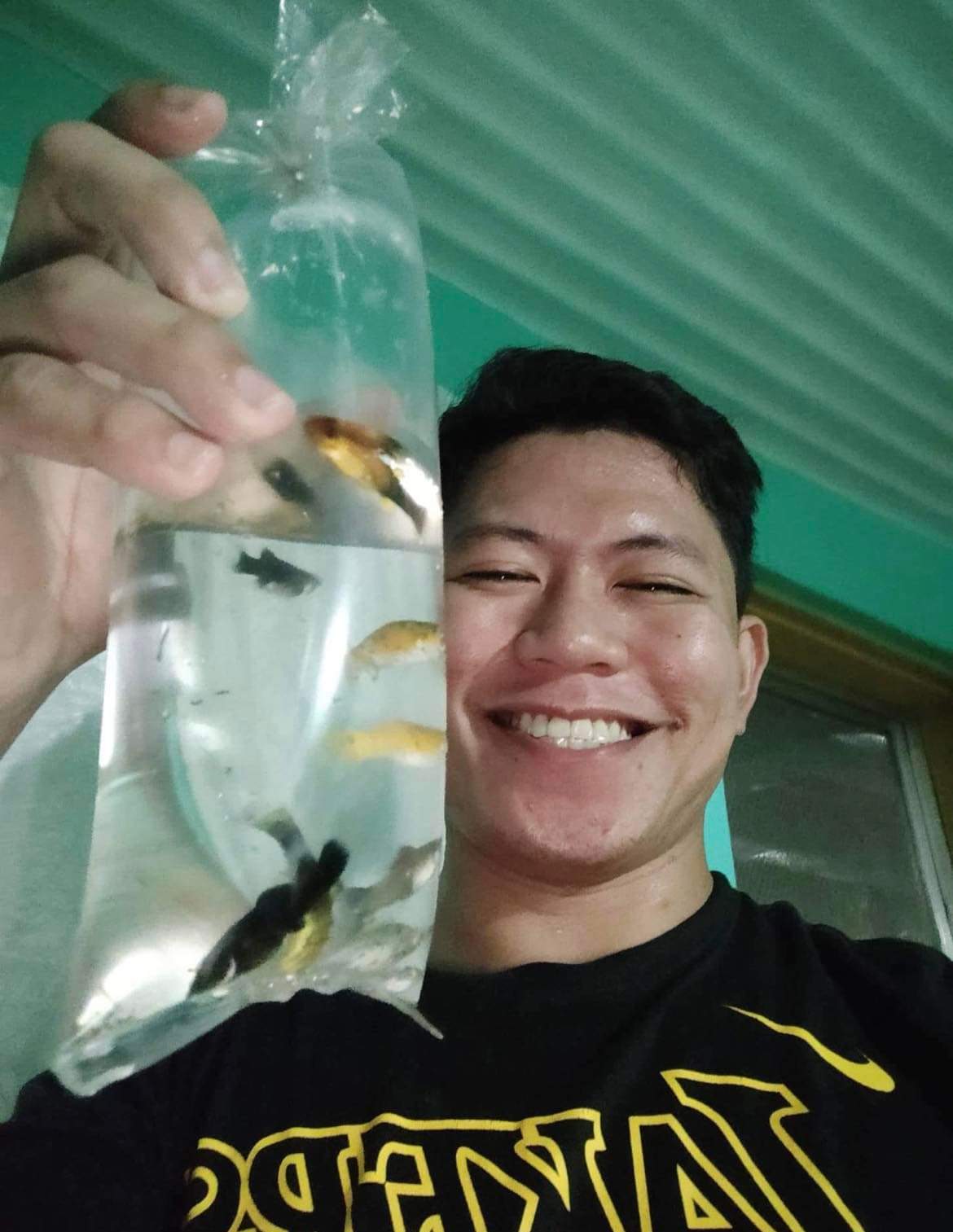 The DA-NFRDI vowed to improve and expand the country's capability in production and breeding to elevate the Philippines in the international market.
"Here at NFRDI, we have scientists and experts on freshwater ornamental fish. Through our freshwater station in Taal, Batangas, we developed technologies for its breeding and culture. We plan to help expand the ornamental fish farming and industry not only in Luzon but also in other parts of the country," Garcia said.
The DA-NFRDI is working on the formulation of breeding programs to improve the quality of freshwater ornamental fish and for the country to produce its native species for the global market.
As of now, 65 percent of the global supply ornamental fish trade come from Asia, especially Singapore, Sri Lanka, Malaysia and Thailand. (PNA)