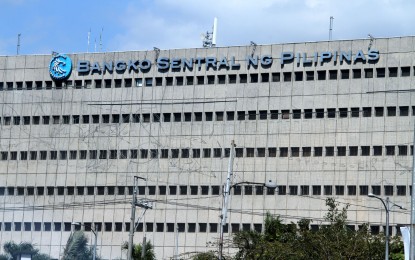 MANILA – The faster pace of increase in prices of goods and services has been the major reason for the decline in confidence among businesses and consumers in the third quarter of the year.
The Bangko Sentral ng Pilipinas (BSP) reported Friday that overall confidence index (CI) among businesses in third quarter of 2022 declined to 26.1 percent from 35.3 percent in the second quarter.
"The respondents' less optimistic sentiment in Q3 (third quarter) 2022 was attributed to: (a) higher inflation (i.e., faster rise in prices of consumer goods, services, raw materials and production costs), (b) rising fuel prices, (c) decline in sales and demand, (d) peso depreciation and (e) the continuing public health threat of Covid-19," the central bank said.
Business sentiment is also less optimistic for the next quarter as confidence level went down to 43.9 percent from 46.4 percent, while overall CI for the next 12 months also slowed down to 57.7 percent from 59.9 percent.
In July to August 2022 period, consumers were more pessimistic as overall CI further declined to -12.9 percent from -5.2 percent, still mainly due to higher inflation rate.
Other reasons of consumers for their weaker confidence also include low income and fewer available jobs and working family members.
But consumers are more optimistic for the fourth quarter and the next 12 months.
Overall CI improved to 13.4 percent from 11.2 percent for the next quarter and to 33.4 percent from 32.4 percent for the next 12 months. (PNA)