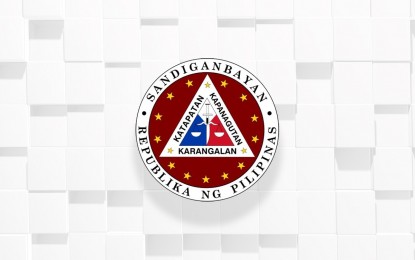 MANILA – The Sandiganbayan cleared a Batangas town mayor of graft arising from the purchase of the municipality of a property owned by the local chief executive's children.
In a September 23 decision, the anti-graft court's Fourth Division acquitted Malvar Mayor Cristeta Reyes and her two co-accused, citing the "failure of the prosecution to prove their guilt beyond reasonable doubt."
Municipal treasurer Yolanda Cabiscuelas and budget officer Jeanette Fruelda were also cleared of the charges.
The court said even if Reyes and the landowners are related, it "does not automatically translate to having financial or pecuniary interest" in the execution of the sale.
The prosecution claimed Reyes' children gained unwarranted benefit and advantage in the purchase of their 5,000-square-meter lot for PHP6.6 million, to be used as a site for a high school.
The construction of the Santiago High School was completed in September 2009.
The court noted the Reyes children did not plan on selling a portion of their property and the accused initially refused to intervene until the Department of Education rejected the 2,000-square-meter original site donated by the village.
That the accused caused undue injury to any party, including the government, was not sufficiently established, the Sandiganbayan ruled.
Meanwhile, the court also acquitted Pasay City Disaster and Risk Reduction Management Office (DRRMO) chief Ramon Montalban of sexual harassment but found him guilty of the lesser felony of unjust vexation that carries a 15-day imprisonment.
The case arose from a 2015 complaint of a former DRRMO administrative officer that on five occasions, Montalban would clasp her face as if to kiss her and would put his arms around her shoulders while giving instructions or while introducing her to other department heads.
At another time, the complainant said Montalban pinched her buttocks.
She said she repeatedly told Montalban she was uncomfortable with his actions.
Montalban denied the harassment allegations and claimed the complainant was holding a grudge after he did not allow her to participate in a seminar.
The court said at the time the complainant sued Montalban before the Ombudsman in 2016, she was no longer working under him, "hence, there was no hostile working environment to speak of."
While there was lack of evidence to prove his guilt on charges of sexual harassment and act of lasciviousness, the Sandiganbayan convicted Montalban of unjust vexation as the complainant's testimony was "nonetheless sufficient to establish that she suffered mental distress from accused's act of grabbing her butt." (PNA)