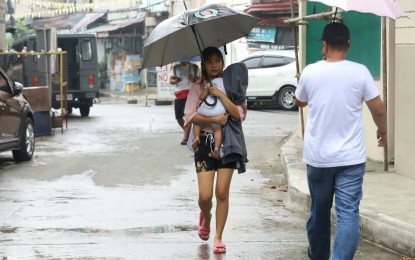 MANILA – All 71 pumping stations in the National Capital Region (NCR) are 100 percent operational to mitigate flooding while the entire frontline team of the Metropolitan Manila Development Authority (MMDA) involved in emergency response is on a "no day off, no leave" status.
As the country braces for the effects of Super Typhoon Karding, the MMDA assured on Sunday it is monitoring the situation in NCR, with its metro base's closed-circuit television cameras working.
In a statement, MMDA Acting Chair Carlo Dimayuga III said frontline personnel are ready to be deployed any time, trained in Water Rescue, Search, Rescue, and Retrieval operations.
Meanwhile, the Manila Electric Company (Meralco) said its systems and personnel are ready to immediately respond to power outages.
"As a 24–hour service company, we are ready to respond to these types of emergency, on standby to attend to any trouble that may affect our facilities in areas hit by the typhoon," according to a statement by Joe Zaldarriaga, Meralco vice president and head of corporate communications.
Zaldarriaga said Meralco consistently requests billboard owners and operators to temporarily roll their billboards up to prevent toppling by strong winds or falling into electrical facilities that may cause power outages.
Meralco advised that in case of flooding, main electrical power switch or circuit breaker must be turned off, unplug appliances from wall sockets, turn off permanently connected equipment, and unscrew all light bulbs if possible.
Electrical wires, connectors, and other wiring devices must be completely dry while flood-damaged electrical appliances should be dried and checked first before use. (PNA)