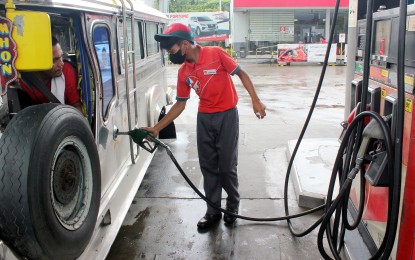 MANILA – Oil companies have announced they will slash anew their pump prices on Tuesday.
In separate advisories Monday, Caltex, Cleanfuel, Eastern Petroleum, Petro Gazz, PTT Philippines, Seaoil, Shell, and Unioil said they will cut gasoline prices by PHP1.65 per liter and diesel prices by PHP1.25 per liter.
Caltex, Seaoil, and Shell will also reduce kerosene prices by PHP1.35 per liter.
The price rollback will begin as early as 12:01 a.m.
This is the fourth straight week that firms slash prices of diesel and kerosene.
There were no adjustments in prices of gasoline last week.
Last Friday, oil prices closed to their eight-month low amid strong dollar and slower oil demand due to recession fears.
As of writing, Brent crude and West Texas Intermediate prices fell by nearly 1 percent to USD85.38 and USD78.03 per barrel, respectively.
Dubai crude, on the other hand, traded 1.26 percent lower last week at USD91.02 per barrel.
With the price adjustments last week, local prices for diesel recorded a net increase of PHP37.95 per liter and kerosene prices with PHP31.50 per liter.
Net increase for gasoline prices stood at PHP26.45 since the start of the year. (PNA)