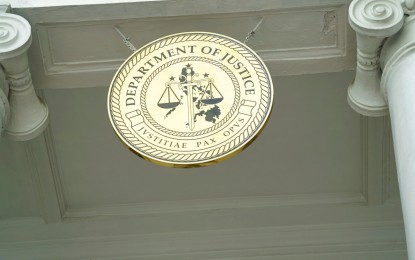 MANILA – Authorities continue to closely monitor social media postings of videos involving possible crimes occurring in the community of Philippine Overseas Gaming Operators (POGOs).
Mico Clavano, Department of Justice (DOJ) assistant spokesperson, during Monday's "Laging Handa" public briefing, said the agency is concerned that lawless behavior may eventually spill to victimize Filipinos.
"Ang mas nakakabahala dito po 'yung mga umiikot sa social media na mga video tsaka mga picture ng mga POGO na may mga murder, may mga kidnapping, prostitution. 'Yun po ang umaabot dito sa amin sa DOJ (What is alarming are videos and pictures circulating on social media about murder, kidnapping and prostitution in POGOs. Those are what the DOJ finds out)," Clavano said.
The reports prompted DOJ Secretary Jesus Remulla to arrange a meeting with Chinese officials last week.
"(T)he direction of Secretary Remulla is to make sure our Filipino citizens are secure in their lives na hindi naman sana umabot sa panahon na Pilipino naman ang maging bikitima sa mga krimen na ito (and it mustn't reach a point that even Filipinos become victims)," Clavano said.
He said the National Bureau of Investigation is also probing unceasing reports that some POGOs have no permits to operate or their permits have been revoked.
The DOJ said that an initial batch of 300 overstaying Chinese nationals caught in Pampanga may be repatriated back to China by the first week of October.
By mid-October, an estimated 3,000 to 4,000 more would be repatriated, Clavano said.
As of September 14, the Philippine Amusement and Gaming Corporation has canceled the permits of 175 POGOs, which employ about 40,000 Chinese nationals.
Clavano said while the DOJ processes the identification papers of the overstaying Chinese nationals, they are allowed to stay in their hotels but at their own expense or until they can afford it.
"Our relationship also with China, we have to take care of, so we're working together, we're coordinating with the Chinese government to make sure na maalagaan itong mga Chinese national na ito (to ensure that these Chinese nationals are being cared for)," he said. (PNA)