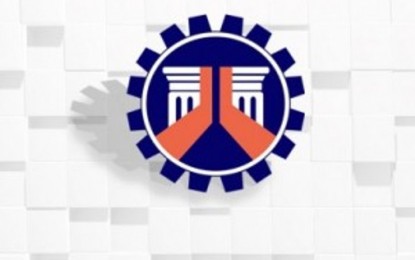 MANILA – The partial cost of damage to national roads, bridges, and flood-control structures by Typhoon Karding (Noru) has amounted to some PHP135.09 million, the Department of Public Works and Highways (DPWH) reported on Wednesday.
In a statement, the DPWH said the damage assessment includes roads (PHP34.71 million); bridges (PHP22.39 million); and flood-control structures (PHP77.99 million), adding that these would be subject to field validation.
Central Luzon recorded the highest amount of damage at PHP91.38 million, followed by the Cordillera Administrative Region (CAR) with PHP19.6 million; Western Visayas, PHP12 million; Cagayan Valley, PHP9.11 million; and Mimaropa, PHP3 million.
Meanwhile, the DPWH also reported that five national road sections remain closed to traffic.
These are the Kennon Road in Benguet province, closed to non-residents for safety reasons; and the Cabagan-Sta. Maria Overflow Bridge in Isabela province, Nueva Ecija-Aurora Road, and the Danditeki River Detour Road due to flooding.
Also closed are the Baliwag Candaba - Sta.Ana Road in Barangay San Agustin, Candaba, Pampanga due to flooding and the Hamtic-Bia-an-Egaña- Sibalom Road, Egaña Bridge in Barangay Egaña -Buhang, Sibalom, Antique due to the collapsed steel bridge.
On the other hand, it noted that three national roads have limited access -- the Gapan Fort Magsaysay Road in Barangay Padolina, General Tinio town can only be used by light vehicles due to fallen electric post; Candaba-Sana Miguel Road in Pampanga province which is passable to heavy vehicles only due to flooding; and the Angeles-Porac-Floridablanca Dinalupihan Road, Mancantian Bridge in Pampanga province which is hardly-passable to light vehicles only due to flooding. (PNA)