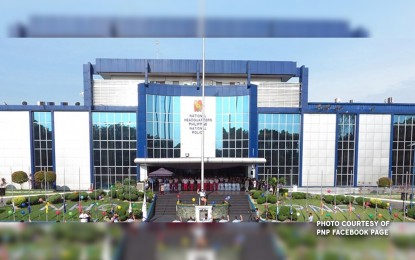 MANILA – Members of the Criminal Investigation and Detection Group (CIDG) have arrested two women for selling smuggled cigarettes in Pangasinan province, a top police official said Wednesday.
Philippine National Police (PNP) deputy chief for administration and officer-in-charge Lt. Gen. Jose Chiquito Malayo identified the suspects as Roxanne Mejos, 31, and Karen Rose Marzan, 26.
The suspects were arrested by operating units from CIDG Pangasinan Provincial Field Unit (PFU) together with the Infanta Police Station and representatives from Philip Morris Fortune Tobacco Corporation (PMFTC) in an entrapment on Tuesday.
Confiscated during the operation were 666 reams of different brands of cigarettes with a total estimated market value of PHP612,880.
"Tulong-tulong tayo sa pagresolba ng mga krimen (Let's help solve crimes.). When this case reached the PNP, our authorities did not waste any time and proceeded to conduct intelligence gathering until the successful operation transpired. We laud our personnel for this accomplishment," Malayo said in a statement.
The suspects are facing charges for violation of the Graphic Health Warning Law, Intellectual Property Code of the Philippines, and Internal Revenue Code of the Philippines. (PNA)