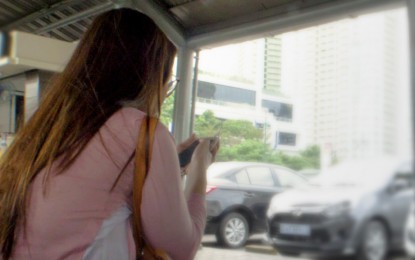 MANILA – Digital wallet users have been warned against working with cybercriminals as "money mules", or letting a third party use their account to withdraw or transfer illegally obtained funds.
In a statement on Wednesday, digital wallet provider GCash said these money mules -- verified account owners of a bank or other financial institutions -- are used to obscure the source of stolen sums and keep the identity of cybercriminals.
"These mules usually receive a commission or a fee for the use of their accounts," it said.
Recently, it said scammers have visited impoverished areas to offer people money for their registered digital wallet accounts.
"These individuals ignore all the warning signs that this is an illegal activity, but the worst thing is they no longer possess the actual accounts. The scammers can do anything they want with the accounts and not be liable for the consequences," it said.
To combat such activities, it has so far blocked a total of 780,000 accounts related to identity fraud, including suspected money mule activities, since January.
"GCash also works with law enforcement agencies to arrest fraudsters encouraging money mule activity," it said.
A recent entrapment operation with the Philippine National Police led to the arrest of a person selling over 500 GCash-registered SIM cards. (PNA)