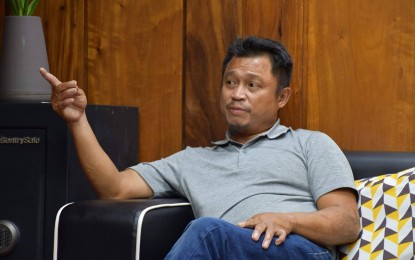 DUMAGUETE CITY – Gov. Pryde Henry Teves on Wednesday said he proposed to the Bureau of Jail Management and Penology (BJMP) the establishment of a penal colony in the municipality of Mabinay.
Teves told reporters during his regular weekly press briefing at the Capitol that the proposed site will be a 72-hectare land owned by the provincial government in Barangay Bagtic.
The governor said 62 hectares of the property will be used by the Department of Agriculture for an integrated nursery while the rest of the land will be for the jail facility.
This is a long-term solution to the perennial problem of the BJMP having to ship out insular prisoners to the National Bilibid Prison in Muntinlupa City or to other facilities outside of the province, he said.
Jail Supt. Prizel Arevalo, the BJMP provincial administrator, on Monday said they asked the governor for financial support in transporting persons deprived of liberty (PDLs) outside of the province as the jails in Negros Oriental are now congested by as much as 200 percent.
Teves reassured that the provincial government will be giving a budget to the BJMP to transport the PDLs but a penal colony in the province will be a better alternative in the future.
"With a penal colony here, there is no need to transfer PDLs to Muntinlupa and their relatives can visit them as well," he said in mixed English and Cebuano.
The governor is hoping that the PDLs in the proposed penal colony in Mabinay would also become productive as they can cultivate the land allocated to the facility.
Another visit will be made on Friday so the province can get "the best design possible so that we can start spending for it," he said, hoping that it can be finished within the year. (PNA)