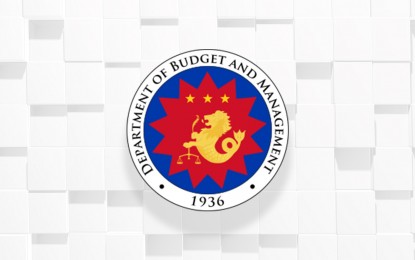 MANILA – The House of Representatives on Wednesday approved the proposed PHP1.7-billion budget of the Department of Budget and Management (DBM) for 2023.
Budget Secretary Amenah Pangandaman expressed gratitude to the House lawmakers for giving their nod to the proposed budget for her office.
"We are grateful that the members of the House of Representatives have approved the 2023 proposed budget of the DBM," Pangandaman said in a press statement.
Under the proposed 2023 National Expenditure Program, a total of PHP1,737,629 will be allotted to the DBM.
The approval of DBM's proposed budget also came the same day when the Commission on Appointments confirmed the ad interim appointment of Pangandaman.
Pangandaman said the DBM would ensure the "efficient and sound" utilization of government funds and resources.
"The prudent management of fiscal resources is my main concern," she said. "The government cannot afford to waste a single centavo."
Pangandaman also pledged to push for budget reforms, which include President Ferdinand "Bongbong" Marcos Jr.'s bid to digitalize the government.
The use of latest technologies, she said, would enable the government to monitor the implementation of projects and improve the transparency of the budget process and execution.
Marcos has certified the bill containing the proposed PHP5.268-trillion national budget for 2023 "in order to address the need to maintain continuous government operations following the end of the current fiscal year, strengthen efforts to respond more effectively to the Covid-19 pandemic, and support initiatives towards national economic recovery."
With Marcos' certification, the House may ignore the requirement that bills go through three different readings on different days.
That means the proposed 2023 national budget could be approved on second and third reading on the same day. (PNA)