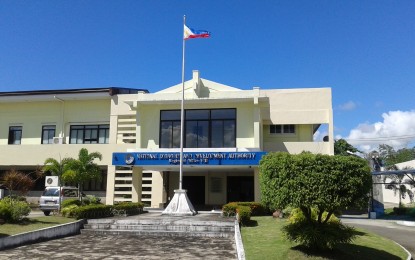 TACLOBAN CITY – Stakeholders in Eastern Visayas are drafting the successor Regional Development Plan (RDP) 2023-2028, outlining what the region wants to achieve in the next six years.
NEDA regional head Meylene Rosales said on Thursday they have recently gathered stakeholders from both the public and private sectors to identify the vision and goals of Eastern Visayas under the Marcos administration through the visioning workshop at the NEDA regional office in Palo, Leyte.
"The new regional vision and goals will serve as the compass to determine where the region intends to go at the end of the plan period, an important input as NEDA Region 8 drafts the successor Regional Development Plan 2023-2028," Rosales said in a phone interview.
The region's vision is summarized as "A resilient and prosperous Eastern Visayas where people enjoy equitable opportunities for sustainable human development."
The gathering is part of the workshop series by NEDA as it gathers inputs from regional stakeholders for the drafting of the new RDP.
The next step is to conduct another series of workshops to formulate the sectoral framework, outcomes, and targets for the successor RDP, Rosales said.
The six-year plan will consider the new normal and recent developments at the regional, national, and international levels.
"The RDP will be a reflection of what we want for our region and for our people. Now is the time to take stock of our situation," Rosales said.
She cited the improvement in the region's poverty ranking from the 2nd poorest nationwide in 2015 to the 5th poorest in 2021, but underscored that "Eastern Visayas can perform so much better given its rich natural endowments and human resources."
The new RDP will also contain strategies to address issues and concerns relating to gender and development, and strengthen disaster risk reduction and resilience-building.
The NEDA regional office also earlier organized a series of capacity-building sessions for the RDP crafting.
These sessions included scenario-building, futures thinking, facilitation, and data visualization, among others.
In 2017, various stakeholders drafted the 2017-2022 Eastern Visayas RDP anchored on the Sustainable Development Goals, the Long-Term Vision of Filipinos or AmBisyon Natin 2040, and President Duterte's 0+10 Point Socioeconomic Agenda. (PNA)