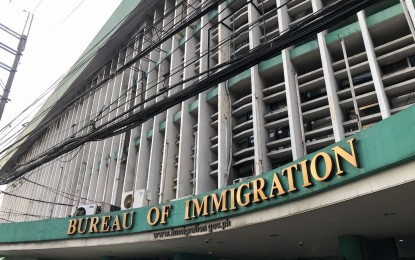 MANILA – The Bureau of Immigration (BI) on Thursday reported the arrest of a 64-year-old convicted sex offender for allegedly running a child sex website in the Philippines.
In a statement, BI Commissioner Norman Tansingco identified the foreigner as John Crotty, who was arrested last Sept. 15 in his rented home in Tangub City, Misamis Occidental.
The arrested foreign national was also investigated for alleged film piracy after the arresting officers found pieces of evidence of him distributing obscene photos of underage Filipino girls on his website and social media accounts.
He was reportedly jailed for nine years in the United Kingdom (UK) but moved to the country shortly after his release from prison.
According to BI Intelligence Chief Fortunato Manahan Jr., the operation was conducted by joint enforcers from the BI's Fugitive Search Unit and Intelligence Division, in coordination with the Tangub City police.
"The arrest followed after receiving official communication from British authorities informing us that Crotty became the subject of an Interpol green notice that was issued last February 21," he said.
The BI official added that Crotty had hidden in the Philippines since Feb. 6 when he arrived in the country as a tourist and has since overstayed.
Meanwhile, Tansingco vowed to prioritize the arrest and deportation of sex offenders such as Crotty who prey on vulnerable victims online.
"These predators pose a serious threat to our women and children and there is no place for them here," he said.
Crotty was also placed on the BI blacklist effectively barring him from re-entering the country. (PNA)