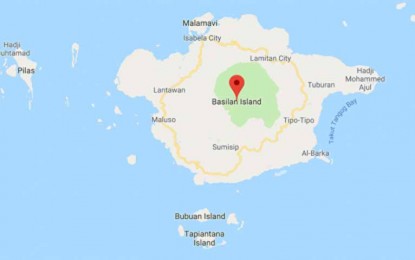 ZAMBOANGA CITY – Two soldiers were killed while three suspects arrested as authorities dismantled a drug den in two separate anti-drug operations in the province of Basilan, a top military official reported Thursday.
Brig. Gen. Domingo Gobway, Joint Task Force (JTF)-Basilan commander, said the two soldiers were killed in an operation against Amiri Sarri, a known drug suspect, around 3 a.m. Thursday in Barangay Maligue, Isabela City, the capital of Basilan.
Gobway said agents of the Philippine Drug Enforcement Agency (PDEA) backed by soldiers and policemen were about to serve the arrest warrant on Sarri when he and his cohorts opened fire, shooting down the two soldiers.
Gobway did not identify the soldiers pending notification of their next of kin. He said the victims were personnel of the Army's 4th Special Forces Battalion based in Isabela City. "The suspects ran away and eluded arrest," Gobway said.
Meanwhile, Gobway said drug suspects Jomar Pantaleon, Wilhelm Manlangit, and Jol Hasim were arrested in a separate anti-drug operation that resulted to the dismantling of a drug den around 8 p.m. Wednesday in Barangay Maligaya in Lamitan City, Basilan.
He said a joint team of PDEA agents, soldiers and policemen recovered from the drug den around 15 grams of suspected shabu worth PHP102,000, assorted illegal drug paraphernalia, PHP1,000 marked money, an Android phone, and an identification card.
The arrested suspects were placed under the temporary custody of PDEA-Basilan pending the filing of charges for violation of the Comprehensive Dangerous Drugs Act of 2002. (PNA)