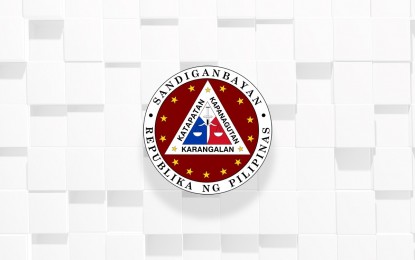 MANILA – The Sandiganbayan has granted a plea filed by the mayor of Mexico town in Pampanga province for the consolidation of separate graft and malversation charges he is facing before the tribunal.
In its resolution dated Sept. 28 and written by Associate Justice Edgardo Cardona, the anti-graft court Second Division granted a plea filed by Teddy Tumang and his co-accused for the consolidation of graft and malversation charges against them in connection with alleged irregularities in the local government unit's (LGU) procurement of construction materials between 2007 to 2011.
The Sandiganbayan second division granted the accused's motion for the consolidation of similar charges before the anti-graft court fourth division. In seeking the consolidation of the cases, the accused said doing so "will prevent delay, avoid multiplicity of suits and the possibility of conflicting decisions, and will not prejudice both the prosecution and the defense."
The prosecution had opposed the consolidation claiming the documentary evidence such as vouchers, requests, and sums involved, as well as the barangays of the municipality concerned in the cases were different from each other.
In 2019, the Commission on Audit-Commission Proper (COA-CP) asked the Ombudsman to probe and file appropriate charges against the mayor of Mexico, other local officials, and a contractor relative to the irregular purchase of construction materials for the municipality worth PHP39.2 million.
In 2013, a special audit questioned the PHP39.2 million transaction by the municipality with Buyu Trading and Construction (Buyu) for construction materials in 2007, 2008, 2009, and 2011.
COA noted that the supplier is of questionable capacity as its registered place of business is residential with no construction materials seen in the area. The procurement was done by splitting the government contract with Buyu and its failure to issue receipts for the transactions.
The splitting of contracts and other irregularities also "stifled or suppressed competition and produced results disadvantageous to the government," state auditors said in the case where Tumang has claimed innocence of any wrongdoing. Also accused was Mr. William B. Colis, proprietor of Buyu. (PNA)