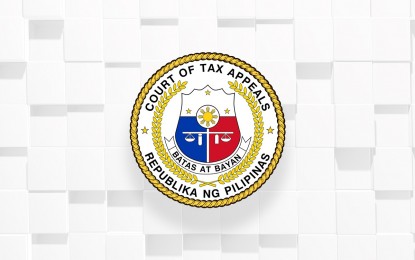 MANILA – The Court of Tax Appeals (CTA) has dismissed a suit between a utility company and the local government of a Nueva Vizcaya town which demanded its "national wealth share" from the company amounting to PHP183.26 million for the period 2002 to 2008.
The tax court en banc, in a ruling dated Sept. 23, has dismissed for lack of jurisdiction a suit filed by CE Casecnan Water and Energy Co. Inc. (Cecweci) and the municipality of Alfonso Castañeda in Nueva Vizcaya. The latest ruling affirms a 2020 decision of the CTA First Division on the case.
In 1995, the company based in Pantabangan, Nueva Ecija entered into a contract with the National Irrigation Administration (NIA) for a multi-purpose and irrigation power project located in Pantabangan and Alfonso Castañeda towns.
The project intends to harness the full potential of the Pantabangan Dam to generate hydroelectric power by diverting up to 700 million cubic meters of water annually from the Casecnan and Taan rivers to the Pantabangan reservoir.
In 2008, the municipality of Alfonso Castañeda sent a letter of assessment demanding that Cecweci remit the town's supposed "national wealth share" for the use and development of the rivers amounting to PHP183.26 million and threatened administrative sanctions including the cancellation of the firm's mayor's permit if the demand is not met.
In August of that year, the company sued and secured a decision from the Bambang, Nueva Vizcaya regional trial court (RTC Br. 30) canceling the town's assessment issued against the firm.
The court ruling canceling the assessment, however, said the town being the "host LGU" is nevertheless entitled to a share in the proceeds derived by the company and that the municipality is entitled to receive from the national government, which is entitled to collect from the company, a share in the proceeds derived from its business.
Cecweci then appealed the case on that portion of the lower court's ruling.
In denying the appeal for lack of merit for lack of jurisdiction, the tribunal said it cannot handle the dispute as it is not a tax case, adding that among the cases that should be filed before the CTA "must pertain to RTC decisions, resolutions or orders concerning local tax cases."
"Although the original case heard in the lower court seems to pertain to the validity of an assessment, a simple perusal of the aforesaid assessment itself disclosed that it does not involve a tax dispute," the CTA said. (PNA)