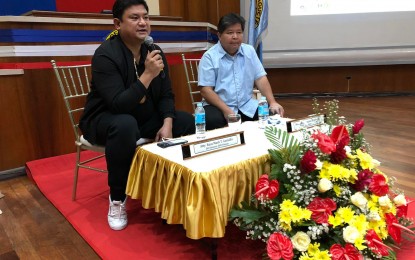 DUMAGUETE CITY – The power outlook for the Visayas region in the next five years is stable with excess supply and no indications of a shortage, a key official of the Department of Energy (DOE) in the region said on Thursday.
In an interview with reporters following a forum at the Sangguniang Panglungsod session hall here, Lawyer Russ Mark Gamallo, officer-in-charge (OIC) of the DOE-Visayas Field Office, said there is currently no threat of power insufficiency with the ongoing grid interconnection between the Visayas and Mindanao.
"In the Visayas, we have more than enough power as of now within our grid, with additional power plants plus the expanding transmission projects of the National Grid Corporation of the Philippines (NGCP)," Gamallo said in mixed English and Cebuano.
"The expansion will help in the power stability to maintain the supply in the Visayas," he added, noting that there are ongoing projects in Cebu and Bohol provinces that will hopefully be completed in one or two years.
However, Gamallo pointed out that there will come a time when the demand for power will be greater than the supply.
Thus, the DOE is looking toward the revival of its nuclear energy program as an option in the future as renewable and conventional energy may no longer be able to meet the supply requirements of the country, he said.
Gamallo said the use of nuclear energy in the country is prohibited under the Constitution, thus "I think it is still a long shot from now" unless the prohibition is lifted.
The DOE official visited this capital city upon the invitation of Mayor Felipe Antonio Remollo to a forum held in line with the ongoing celebration of Civil Service Month this September. (PNA)