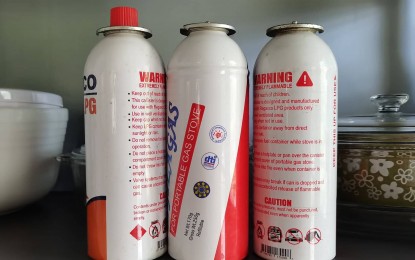 DUMAGUETE CITY – The Department of Energy (DOE) in Region 7 (Central Visayas) on Thursday said it will go after illegal traders and sellers of petroleum products as it has become rampant.
Lawyer Russ Mark Gamallo, officer-in-charge of the DOE-Visayas Field Office, during a forum here said they have filed charges against violators in Negros Oriental.
Some of the petroleum products that are sold are unlicensed liquefied petroleum gas, gasoline in bottles known as "bote-bote", and canisters refilled with butane used for cooking, among others, he said.
The sale of "bote-bote" gasoline is illegal because only duly licensed and authorized gas refilling stations can sell these petroleum products to the public, Gamallo said.
"This practice is dangerous because if the refilling is done in the backyards or elsewhere, this can pose a threat to human health such as due to inhalation," he said in mixed English and Cebuano.
On butane refilling, Gamallo expressed surprise over the proliferation of canisters being openly sold when there is no authorized refilling plant in Negros Oriental.
"We will have to ask assistance from the Philippine National Police because illegal retailing of these is already rampant in the province because we do not have a legal refilling plant here and the closest is in Cebu," he said.
He said that based on their initial investigation, the canisters are being refilled in the backyards without following proper procedures, such as the recycling of rusty canisters.
'Before one can sell these canisters, one must be able to obtain a compliance standard certificate from the DOE before they can legally retail these," he said. (PNA)