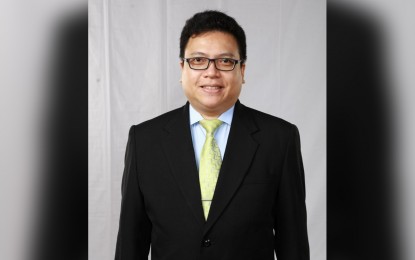 MANILA – Net outflows of foreign portfolio investments registered a smaller figure in August 2022 at USD86.29 million from month-ago's USD103.14 million net outflows, the Bangko Sentral ng Pilipinas (BSP) reported.
However, central bank data show that the net outflows last August is a turnaround from the USD11.51 million net inflows in the same period last year, which Rizal Commercial Banking Corporation (RCBC) chief economist Michael Ricafort traced to market volatilities given the trend of rising interest rates.
Ricafort said the rise in interest rates due largely to central banks' moves to address the elevated inflation rate has also resulted in higher borrowing and financing cost, "both of which have been drags to economic growth and valuations."
The Federal Reserve's key rates have been hiked by a total of 300 basis points to date to between 3 to 3.25 percent to help tame US' four-decade high inflation rate.
The Bangko Sentral ng Pilipinas (BSP) has increased its key rates by 225 basis points to 4.25 percent to also address the elevated domestic inflation, noting that impact of the rate upticks is expected to be cushioned by the continued economic recovery.
Ricafort said continued hawkish stance of the Fed, which is expected to impact on global growth and to be countered by the drop in global crude oil prices, which can lessen inflationary pressures and overall inflation in the coming months.
He also cited as off-setting positive factors seen to attract more foreign investments into the domestic economy are the continued reopening of the economy, which can increase production capacity, employment, sales, net income, and valuations of various investments.
"Any progress towards peace/resolution on the Russia-Ukraine war (though still highly uncertain/speculative) would lead to lower global oil/commodity prices, to help ease elevated inflation, would reduce the Fed's aggressiveness in raising rates/monetary tightening, and support recovery in the local and global financial markets," he added. (PNA)