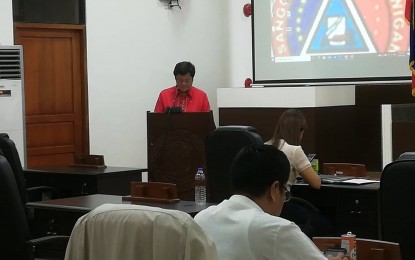 SAN JOSE DE BUENAVISTA, Antique – Members of the provincial board have pushed for the apportionment of Antique into two legislative districts to expedite its progress.
"Antique having two congressional districts will hasten development in our province," Board Member Victor Condez said Friday as he confirmed the approval of a resolution during the regular session on Thursday.
Once divided, Antique will have three lawmakers, including Cooperative-National Confederation of Cooperatives party-list Rep. Felimon Espares, a resident of the province.
The resolution before its approval underwent the thorough scrutiny of the committee on laws and ordinances and good government chaired by Board Member Emmanuel Palacios Jr.
The approved resolution was addressed to Senate President Pro-Tempore Loren Legarda, Antique's Lone District Rep. Antonio Agapito Legarda, and Espares.
It also urged the three to sit down with Governor Rhodora Cadiao and Vice Governor Edgar Denosta for a consultation about the legislation.
"Let us request our province's top leaders to seat together for it could hasten the legislation," Board Member Dante Beriong said. (PNA)