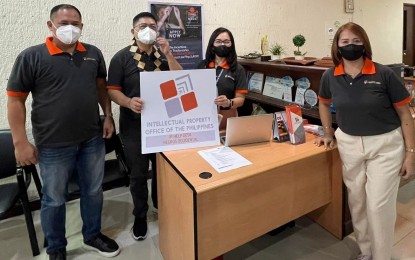 BACOLOD CITY – The province of Negros Occidental will host the first intellectual property (IP) help desk in Western Visayas (Region 6) to assist the region's micro, small and medium enterprises (MSMEs) in their trademark, patent, and copyright applications.
Situated at the Provincial Economic and Development Center adjacent to the Capitol Building here, the IP help desk, a facility of the Intellectual Property Office of the Philippines (IPOPHL), will cater to clients every third Wednesday and Thursday of the month starting October.
Deputy Director General Nelson Laluces, who heads the IP Field Operations, said in a statement that among IPOPHL's strategic initiatives was to expand its geographical reach through the creation of IP help desks.
"With Negros Occidental's high potential for growth in IP applications, the decision to set up an IP help desk in the province was not hard. IPOPHL is keen and ready to bring its programs and services closer to the IP stakeholders of Negros Occidental," he said.
The IPOPHL, an attached or partner agency of the Department of Trade and Industry (DTI), is tasked with administering and implementing governmental IP policies and was established to strengthen the protection of these rights.
IP Regional Officer Marianne Bebit invited stakeholders in Negros Occidental and nearby areas to avail themselves of the programs and services of the IPOPHL.
It will start with a capacity-building training dubbed "Negosyo Ko IPO-Protect Ko" designed to enhance the knowledge of IP of DTI Negosyo Center Business counselors and front-liners.
DTI-6 Regional Director Rebecca Rascon said MSMEs in Western Visayas have long been requesting an IP help desk.
"The objective is to raise the use and awareness of the IP system among innovators, creators and businesses in Region 6 and to protect their intangible assets through IP registration," she added. (PNA)