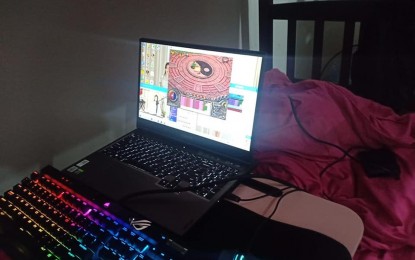 MANILA – The government's policy and regulations on Philippine Offshore Gaming Operators (POGO) should still be reviewed despite the Supreme Court (SC) ruling that voided the 5 percent franchise tax based on gross bets or turnovers under the Bayanihan To Recover As One Act.
In a statement, Senate President Juan Miguel Zubiri said there is a need to take a "hard look" at the government's policy on POGOs.
"We have to undertake an in-depth review of the pros and cons of allowing POGOs to operate in our country in light of the recent spate of abduction cases and other established negative social costs," Zubiri said.
For Senate Majority Leader Joel Villanueva, the question remains on whether the revenue that the government generates from POGOs outweigh the social costs of online gambling.
"We filed Senate Resolution No. 225 precisely to investigate this matter, in the wake of the rising criminal activities that involve POGOs. We will definitely respect the High Court's decision, no doubt about it," Villanueva said in another statement.
Senator Sonny Angara said the SC decision was moot as the provisions declared unconstitutional were already addressed by Republic Act 11590, or An Act Taxing Philippine Offshore Gaming Operations.
"The POGO tax provision in Bayanihan 2 was already amended by the subsequent POGO tax law so in that respect, the decision is already moot and academic," Angara said.
In a 42-page decision released Friday, the SC declared two provisions in the Bayanihan 2 law unconstitutional, which was seen to be violating the "one subject, one title rule" of the Constitution.
Section 11 (f) and (g) of Bayanihan 2 provides a list of sources of funds to address the Covid-19 pandemic, including the supposed 5-percent franchise tax from POGOs and other revenues of non-gaming operations earned by POGO operators, agents, service providers, and support providers.
Senate Minority Leader Aquilino Pimentel III said POGO should be under stricter government regulations and policies if they would be allowed to operate.
"There is an overwhelming support for a change in the existing policies, and a change in the existing rules and regulations, as well as a change in the existing attitude in law enforcement," he said.
Pimentel and fellow opposition Senator Risa Hontiveros are pushing for a total ban of POGO.
"The SC has effectively removed the last remaining justification for POGO. With the revenue from ancillary services debatable at best, I don't see any further reason why POGO should not be banned from our shores," Hontiveros said in a statement. (With a report from Leonel Abasola/PNA)