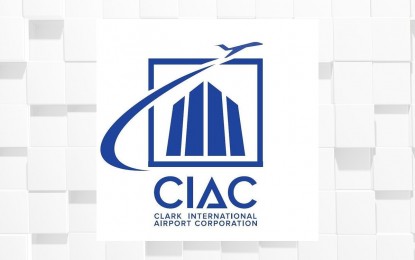 CLARK FREEPORT, Pampanga – The 2,367-hectare Clark Civil Aviation Complex (CCAC) inside this Freeport is viable to become a globally-competitive logistics center in southeast Asia.
Darwin Cunanan, officer-in-charge of the Clark International Airport Corporation (CIAC), said on Friday the aviation complex surrounding the airport has huge potential and must be developed to become a cargo, service, and logistics hub for multinational companies.
CIAC is a government-owned and controlled corporation (GOCC) that manages CCAC, home to Clark International Airport (CRK), the mixed-use business district Clark Global City, and around 45 locators in manufacturing, cargo, and aviation-related businesses.
"The Clark aviation complex is distinctly viable for its privately-run world-class international airport, a sprawling and uncongested complex with aviation-related industries, a business-friendly, and disaster-resilient environment, plus we have the full support of Transportation Secretary Jaime Bautista and the Bases Conversion and Development Authority," Cunanan said in a statement.
Cunanan's statement comes on the heels of President Ferdinand Marcos' visit to Clark to lead the grand opening of the new airport terminal last Wednesday.
In his speech during the event, the President said the new international airport "is another building block toward what we hope to become a logistic center of Asia."
At present, Cunanan said there were three of the world's largest aircraft maintenance, repair, and overhaul (MRO) service providers—Singapore Airlines Engineering (SIA Engineering) Philippines, Lufthansa Technik Phils., and Hong Kong's Metrojet Engineering are based in Clark, while express freight giant FedEx is one of CIAC's major locators at the aviation complex.
He said the CIAC has shifted its marketing efforts to encourage top investors in the logistics and service industries and further develop the prime government-owned land surrounding the airport as service centers for airlines, logistics and warehouses, and transport hubs.
Meanwhile, the master plan for the Clark civil aviation complex is being updated to identify the best use of available government-owned prime land surrounding the airport.
The proposed detailed site development plan will be aligned with the current and planned developments for the aviation complex and the land use plan of other areas of the Clark Freeport Zone and the New Clark City.
The plan will also fast-track the marketing of the potential development sites for aviation and non-aviation-related industries towards developing the globally-competitive aviation complex.
CIAC was incorporated in 1994 as a wholly-owned subsidiary of the Clark Development Corporation, according to Executive Order No. 192, with the primary purpose of operating and managing the Clark Civil Aviation Complex. (PNA)