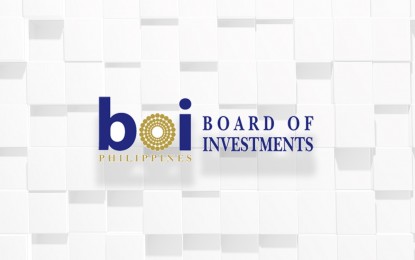 MANILA – The Board of Investments (BOI) on Friday said it approved the registration of Tagpros Education OPC for its learning management systems (LMS) platform project based in the University of the Philippines (UP) Diliman campus in Quezon City.
The company has invested PHP46 million for the e-learning platform, which is a software application that enables students to access online tutorials anytime and anywhere through any gadgets, such as personal computers, laptops, and mobile devices.
"The platform is seen to enhance students' learning activities as LMS could allow them to learn anytime and anywhere, and can provide them access to courses whenever needed, rather than during a set time, enabling them to learn at their own pace and get the most out of their education," BOI said.
It added the LMS platform aims to address challenges in online classes as the country still implements blended learning.
Majority of the 874 personnel of the firm are teachers, who are getting a 70-percent share of the revenues from LMS fees.
"Schools have already re-opened with a transition to in-person classes as most implement blended learning, which is a combination of face-to-face and online distance learning. These schools stand to gain with this development as it will make it easier for students to learn and adapt whenever and wherever they are," Trade Undersecretary and BOI Managing Head Ceferino Rodolfo said.
Rodolfo said LMS will also boost the development of the creative industry and information technology and business process management (IT-BPM) sector.
The IT-BPM sector has already surpassed its 2022 targets of USD29.1 billion in revenues and total full-time employees of 1.43 million. (PNA)