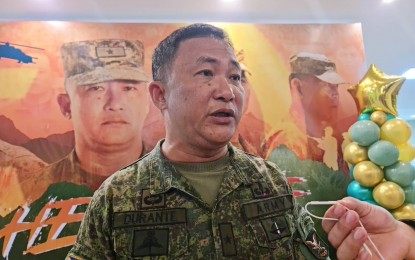 DAVAO CITY – Declaring a province insurgency-free takes a long process and careful planning as dismantling the lairs of the New People's Army (NPA) is no easy task.
Brig. Gen. Jesus Durante III, the Army's 1001st Infantry Brigade (1001IB) head, said leading his troops to liberate Davao de Oro from the communist NPA is one of his greatest achievements.
The province was declared insurgency-free in June by the Armed Forces of the Philippines (AFP).
From an insurgency hotbed with 12 guerilla units, the military weakened the NPA to just one during the latter half of 2021.
The remaining members, under the Guerrilla Front 2 which is the oldest NPA unit in Mindanao, eventually left Davao de Oro to end the government's efforts to free the province from insurgency.
Out of 55 known insurgent groups in the country, 30 percent were in Mindanao, based on data as of June.
Of the 30 percent, half were in Davao Region, with 8 percent in Davao de Oro alone.
"I think this is very historical, being able to liberate Davao de Oro in the area of 1001IB and it is very meaningful for me because it was declared insurgency-free during the time that I was assigned to lead here," Durante told the Philippine News Agency over the weekend after the screening of the two-hour documentary film "Checkmate: The Liberation of Davao de Oro" at Tagum City Historical and Cultural Center.
Durante said a major factor in their success was the collaboration of local government units (LGUs) and communities.
"Teamwork among officers, soldiers, units, residents. Patience is really the key," said Durante, former chief of the Presidential Security Group of the Duterte administration. "The key ingredients are collaboration, patience, and of course, there's hard work and perseverance."
The military will not be complacent though and continue operations to prevent the return of the Communist Party of the Philippines-NPA-National Democratic Front (CPP-NPA-NDF) to the province, he said.
"Never again that they will set foot in the area of the 1001IB. Never again that the CPP-NPA-NDF will harm the people of Davao de Oro," Durante said.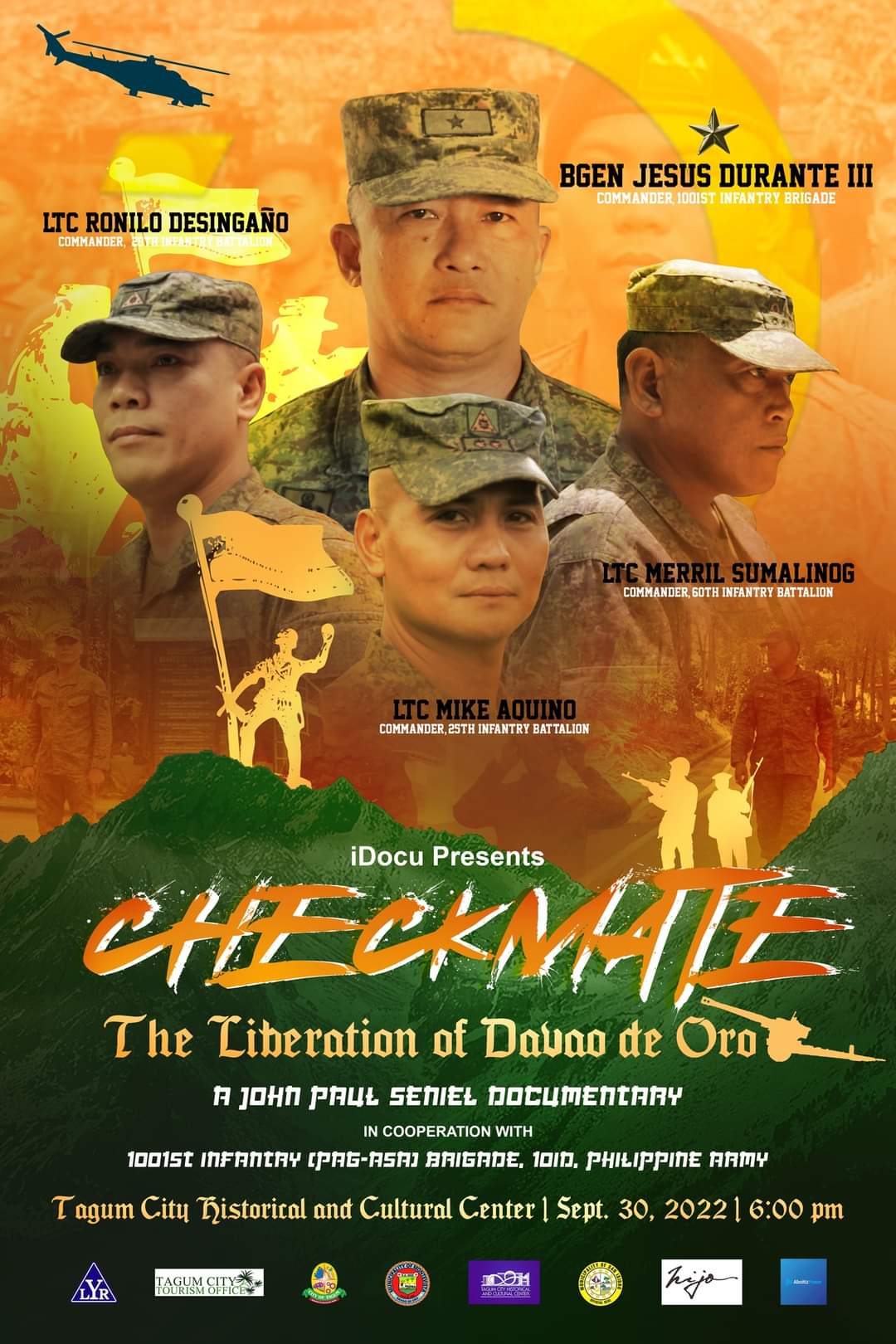 John Paul Seniel, "Checkmate" director, said the film focused on the stories of success, survival, and bayanihan (cooperation).
"We covered a lot of government programs in Davao de Oro and their effects on the people," he said.
The film will also be screened in academic institutions to make students aware of the military's efforts to make their town safe and peaceful. (PNA)