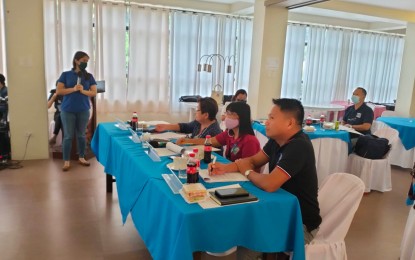 SAN JOSE DE BUENAVISTA, Antique – The Department of Trade and Industry (DTI) Antique will feature the Bagwis awardees as part of the activities for the Consumer Welfare Month.
There are 17 Bagwis awardees in the province, DTI Antique Trade and Industry Development specialist Glen Fernando said on Monday.
The DTI-Bagwis Program recognizes establishments that uphold the rights of consumers while practicing responsible business.
The program encourages the setting up of Consumer Welfare Desks (CWDs) or an equivalent customer relations office in malls to provide information to consumers and serve as a mechanism for the speedy resolution of complaints.
"The Bagwis awardees will be featured during our Mandatory Product Showcase at Robinsons Place as part of their incentives," Fernando said.
The Bagwis awardees' company names will be printed in tarpaulins to be displayed at the mall, tentatively scheduled on October 12 to 16.
"We have seven bronze, four silver and six gold awardees of the Bagwis in the province so far," Fernando said.
Of the 17 Bagwis awardees here, five have been revalidated to retain their awards since their recognition is only good for three years while six are new applicants.
Among those that were revalidated were the Golden ABC or Penshoppe and Emcor Inc. for the gold award, Gian's Enterprises and Mr. Kuryente for silver, and VBrents that moved up from bronze to silver.
Bronze means compliance with fair trade laws and CWD or an equivalent customer relations office inside the mall; silver is for the same achievement as bronze requirements plus social responsibility; and gold meets the silver requirements and some elements aligned with ISO 9001, the quality management system that helps ensure customers get consistent, good-quality products, and services.
"The applications for the bronze and silver awards will only be approved by the DTI regional office while for the gold award, it will be the central office [in Makati City]," Fernando said.
Fernando said they hope to hand the awards in November or December.
Through the Bagwis Award, establishments get free promotion from DTI that redounds to increased number of customers. (PNA)